In a special report  published on Consortiumnews, former CIA analyst Ray McGovern stated that due to Strzok and Page's general cyber security negligence in conducting their private affairs through office phones, there appeared documented proof that key US intelligence figures were trying to undermine the democratic process in the US. 
"Despite his former job as chief of the FBI's counterintelligence section, Strzok had the naive notion that texting on FBI phones could not be traced. Strzok must have slept through 'Security 101.' Or perhaps he was busy texting during that class," McGovern wrote.
More of the Strzok-Page texting dialogue is expected to be released. The Department of Justice Inspector General has reportedly obtained damaging texts from others on the team that Special Counsel Robert Mueller engaged in his Russia-gate investigation.
In one of the messages, Page assumed Strzok was meant to stay where he was "because you're meant to protect the country from that menace [Trump]," thus using his leverage in the agency to meet that objective.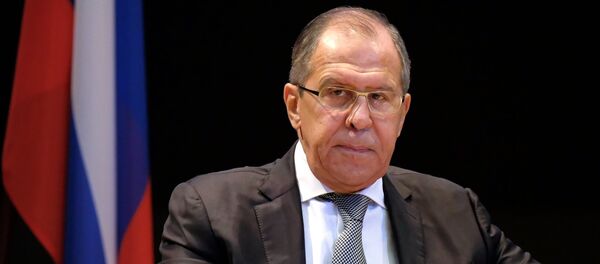 29 December 2017, 12:38 GMT
The author or the report reiterated a multiple times that the Russian meddling "assessment", initially issued by President Obama's Director of National Intelligence James Clapper back in January 2017, is virtually evidence-free and demonstrates "the curious inability of the National Security Agency to use its immense powers to supply any technical evidence to support the Russia-hack scenario." Still, this didn't by any means stop the Russia-gate narrative from being broadly accepted in the media and elsewhere. 
McCabe, Strzok, Ohr
These people tried to snag Donald J. Trump with a fake dossier.

If dossier was used to get FISA listening warrant--all of this is for naught.
it's ILLEGAL pic.twitter.com/1fdqlCodiV

— Ava Armstrong (@MsAvaArmstrong) 14 января 2018 г.
 "For months, the [New York] Times and other newspapers of record repeated the lie that all 17 U.S. intelligence agencies had concurred in the conclusion about the Russian 'hack.' Even when that falsehood was belatedly acknowledged, the major news outlets just shifted the phrasing slightly to say that U.S. intelligence agencies had reached the Russian 'hack' conclusion."
Mueller's dream team is biased and unable to make the case against Trump--because the case is ABOUT THEM!

Strzok, Rhee, Ohr and his wife — these people need to be investigated regarding dossier pic.twitter.com/lVEI6DWv41

— Ava Armstrong (@MsAvaArmstrong) 14 января 2018 г.
Next came the leaked FBI text messages, which provided plausible evidence that pro-Clinton FBI staffers involved in the Russia collusion investigation were in actual fact immunizing Clinton from a number of crimes while being deeply biased against Trump, thus making his lament that he was the subject of a "witch hunt" quite well-grounded.
"But the main casualty is the FBI's 18-month campaign to sabotage candidate-and-now-President Donald Trump by using the Obama administration's Russia-gate intelligence 'assessment,' electronic surveillance of dubious legality, and a salacious dossier that could never pass the smell test, while at the same time using equally dubious techniques to immunize Hillary Clinton and her closest advisers from crimes that include lying to the FBI and endangering secrets," McGovern noted.
Russia has on multiple occasions dismissed US attacks over meddling in the 2016 elections as false. Meanwhile, Clinton and Trump have long been exchanging mutual accusations in short-circuiting the democratic process and the alleged Russian collusion.
READ MORE: US Spy Chief Issues Guidance Protecting American Swept Up in Wiretaps
Most lately, the US President has declined to commit in an interview with special counsel Robert Mueller, who is leading an investigation into the alleged collusion between Trump and Russia, a probe the president has repeatedly called a "witch hunt" and "a stupidity that Russia and the whole world is laughing at."