Speaking to Sputnik Lithuania about the anticipated deployment of 250 French troops, tanks and infantry fighting vehicles in Lithuania this month to join the NATO battle groups stationed throughout the Baltics, Poland and Romania, Zhilin, the head of the Center for the Study of Applied Problems of National Security, stressed that the NATO forces compromise these countries' national security.
"In fact, until the Americans deployed their offensive weapons, Latvia, Lithuania, Estonia, Poland, Romania – none of these countries were included in the list of strategic targets for [Russia's] nuclear forces," the retired officer said.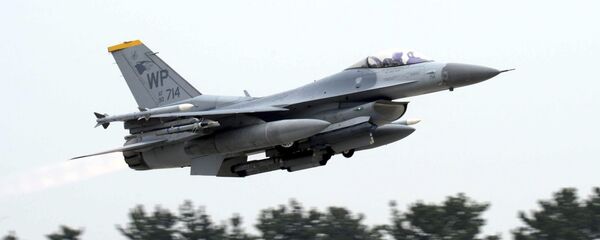 15 January 2018, 03:20 GMT
"We didn't regard them as any sort of serious threat at all. And their security was at a high level" as a result, he added.
Unfortunately, Zhilin noted that today, given that foreign powers are deploying weaponry, up to and including nuclear-capable offensive systems, in close proximity to Russia's borders, the situation is different. According to the expert, it's clear now that if an armed conflict were to break out between NATO and Russia, these frontline states would suddenly find themselves at the center of the fighting. 
"In other words, in placing American weaponry in their countries, the authorities of these nations have turned their own people into human shields," and to add insult to injury, "done so on the cheap," the observer noted. In effect, "thanks to betrayal by their own national elites, the people of Eastern Europe have become hostages."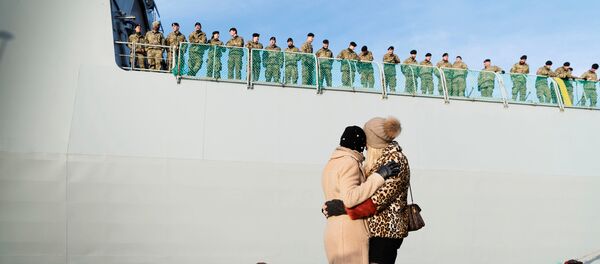 11 January 2018, 09:17 GMT
"And these taxpayers not pay taxes to maintain what are effectively NATO occupation forces, but would be doomed in the event of a hot phase of a third world war. That's the drama here," the analyst added.
Stressing that NATO is now engaged in the "inflation of a bogeyman of a frightening Russia," Zhilin suggested that their aims are, at least in part, geared at"diverting our strength and resources by demonstrating their readiness for intervention. And Russia will have to react to this."
Late last year, NATO Secretary General Jens Stoltenberg said that the alliance would maintain its presence in the Baltic States, Eastern Europe and Ukraine "as long as necessary." Russia has repeatedly warned that it sees the deployment of advanced NATO weapons systems on its borders as a threat. 
The alliance has been building up its presence in the region since 2014, after the political and military crisis in Ukraine turned into a broader diplomatic crisis in relations between the West and Moscow, which NATO used to justify its buildup.