"As you know, South and North have jump-started talks this year after several years of hiatus. And despite the long absence I have to report that the dialogue has been rather productive and positive," Kang said. "We hope to build on this initial breakthrough to ease tension in the region and forge favorable conditions for a peaceful resolution of the North Korean nuclear issue."
On Tuesday, Pyongyang and Seoul reached an agreement on the participation of North Korean athletes in the upcoming Olympics in South Korea. The two parties are now to decide on the list of North Korean athletes and officials, who will take part in the Olympics.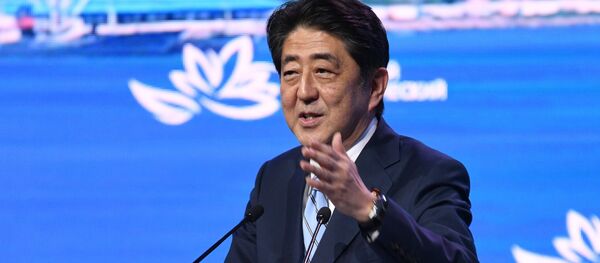 7 January 2018, 07:14 GMT
At the high-level talks on January 9, Kang added, the two sides also agreed to resolve all bilateral issues through dialogue and work together to find a lasting peace on the Korean peninsula. Kang said the development marked a significant first step towards restoring inter-Korean relations which have been frozen for many years.
The Foreign Ministers' Meeting on Security and Stability on the Korean Peninsula is being held in Vancouver. The two-day session, co-hosted by Canadian Foreign Minister Chrystia Freeland and US Secretary of State Rex Tillerson, kicked off on Monday.
Meanwhile, UN Secretary-General Antonio Guterres said during a press briefing on Tuesday that the international community should take advantage of the existing dialogue between North and South Korea as it provides an opportunity to advance the efforts to denuclearize the Korean Peninsula.
"I think there are some signals of hope. What I believe is extremely important is to take profit of these signals of hope to make sure that serious process leading to peaceful denuclearization of Korean peninsula takes place," Guterres told reporters.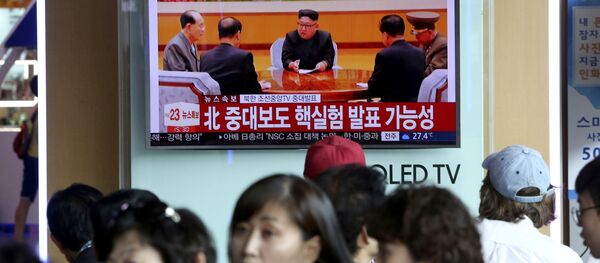 16 January 2018, 04:15 GMT
Asked whether he believes war on the Korean Peninsula is avoidable, Guterres said the "window of opportunity" that has opened up due to a recent thaw in inter-Korean relations "will hopefully make the war avoidable," but peace is not yet guaranteed.
The situation on the Korean Peninsula has become tense after the United States and North Korea traded threats and insults following Pyongyang's nuclear and ballistic missile tests during the past year.
The UN Security Council has introduced multiple sanctions against North Korea in order to impede the development of the country's nuclear program.
The 2018 Winter Olympic Games will take place in Pyeongchang, South Korea, and two nearby cities, Gangneung and Jeongseon, from February 9 to February 25. The South Korean resort city is located some 80 kilometers (50 miles) from the border with North Korea.
Seoul and Pyongyang will hold a working-level meeting on Wednesday to discuss the participation of the North Korean athletes in the upcoming Winter Olympics. According to the South Korean Unification Ministry, the meeting will take place at 10 a.m. local time (01:30 GMT) at a negotiation site.
The working-level talks would be carried out by the deputy foreign ministers of the two countries, Yonhap news agency reported.
Meanwhile, the United States believes that now it is not the right time to hold talks with Pyongyang over the nuclear issue, State Department spokesperson Heather Nauert told reporters at a briefing.
"We don't have any negotiations that are ongoing with North Korea. Now it's not the time, our policy has not changed," Nauert said on Tuesday.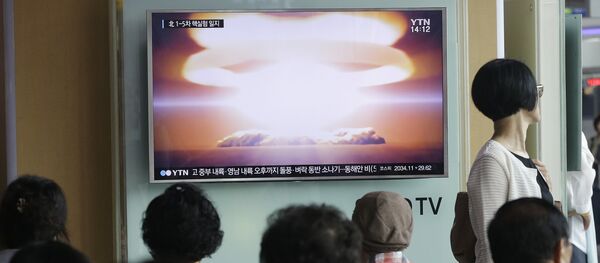 7 January 2018, 10:37 GMT
"At some point, if and when they are willing to be serious about the issue of denuclearization, we would be happy to entertain that but we know we are nowhere near that point yet," Heather Nauert said.
Earlier in January, US President Donald Trump has said that he was ready for negotiations with North Korean leader Kim Jong Un, adding that, nevertheless, certain preconditions for such talks exist.
In December, Secretary of State Rex Tillerson said that Washington was willing to engage in negotiations with North Korea, provided Pyongyang halted its nuclear and missile tests.