The proposal to create the new weapons is just one of a series of recommendations for the Defense Department Nuclear Posture Review commissioned by President Trump last year, which is expected to be presented to the president sometime in the near future.
According to the Journal, proposals include a new low yield nuclear warhead usable by the Trident missiles deployed onboard US Navy subs, along with a separate, totally new, nuclear-armed cruise missile, also deployable at sea.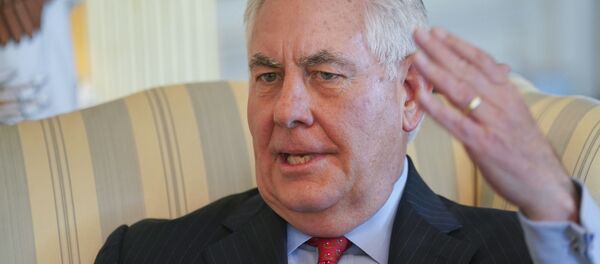 16 January 2018, 17:25 GMT
The draft obtained by the Journal complains of the growing strength of Russian and Chinese nuclear power, amid a decline in US capabilities. "The United States must be capable of developing and deploying new capabilities, if necessary, to deter, assure, achieve US objectives if deterrence fails, and hedge against uncertainty," the draft plan reportedly said.
According to the Journal, the posture review projects that the cost of modernizing and continuing to operate America's nuclear arsenal at 6.4% of the Pentagon's total operating budget, amid outlays of about 2-3% at the moment. 
US media earlier published an unclassified draft of the nuclear posture review, although the DoD has referred to that version of the document as "pre-decisional."
Trump's nuclear posture review is an extension of former President Barack Obama's commitment to spend over a trillion dollars over 30 years to modernize the US nuclear arsenal. Observers believe the review is likely to result in additional spending.