The leaders of Palestine voted on Monday to call for the renouncement of their recognition of Israel, while also declaring that they no longer stand by the terms of the 1993 Oslo agreement, which was mediated by the United States to ostensibly bring a peaceful end to the decades-old conflict. 
Sputnik: So firstly and most obviously, if the Palestinian side goes ahead with revoking its long-held recognition of Israel, how could this complicate international efforts to mediate an end to the conflict?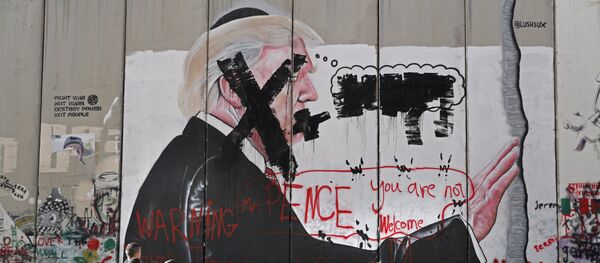 6 January 2018, 04:35 GMT
Dr. Jacob Eriksson: I think it would, in one sense, negatively affect it because this would be seen as a move toward the one-state solution rather than the two-state solution, which is the international community's preference and the Palestinians have apparently been urged not to abandon the two-state solution by the EU and the Arab leaders. But, I think it's interesting to note the statement that was made was ambiguous enough to allow for continued mediation and pursuit of the two-state solution in that the Palestinians said that they would suspend the recognition of Israel until it recognized the state of Palestine on the 1967 borders, so there is room for maneuver there. 
Sputnik: At the start of January President Trump threatened to make significant cuts to US aid to Palestine. Much of this aid is contingent upon what Washington calls the Palestinian 'goodwill.' Therefore, is it not possible that this week's decision by the Palestinian leadership could be rather self-defeating considering that it's likely to push Trump closer to following through on his aid-cut threat? Of course, much of this aid is vital to local Palestinian infrastructure like schools and hospitals.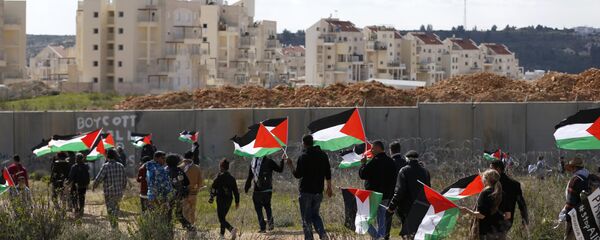 13 January 2018, 15:41 GMT
Dr. Jacob Eriksson:
I think it depends upon your view of the international aid model that was set up in conjunction with the Oslo accords. I think, on the one hand, there is the potential for very serious humanitarian consequences as a result of a significant drop in international aid. As you mention, there have been threats to defund the United Nations Relief and Work Agency, an organization that provides a lot of support to Palestinian refugees in the territories and beyond. And, of course, international aid helps pay the salaries of Palestinian staff who work in the Palestinian Authority so it would have a significant effect on the quality of life. However, some Palestinians call for an end to the international aid structure, which has in effect created a cost-free occupation for the Israelis and has served to prop up what many see as an increasingly authoritarian Palestinian Authority. So, this type of change could be viewed by some Palestinians and international observers as being something that would be positive for Palestinian development. 
Sputnik: That ties in nicely with what I wanted to ask you lastly: this week's vote has been made at the echelons of the governing Palestinian Liberation Organization (PLO), but do we know how much support it commands among the ordinary Palestinians, considering that they are the ones most likely to feel any policy blowback?
Dr. Jacob Eriksson: Palestinians are broadly split on whether they would prefer a two-state solution or a one-state solution. There has of course been increased support recently for the idea of the one-state solution, given that the peace process – quote unquote – hasn't really been going anywhere. But what all Palestinians feel, I think, is a frustration. Many are fed up with President Abbas and the Palestinian Authority and in one sense, revoking recognition of Israel could actually remove a prominent obstacle to Palestinian political reconciliation because recognition of Israel has been an obstacle to Hamas joining the PLO, and if that is removed it might actually foster Palestinian reconciliation, which a majority of Palestinian support and would definitely go down well.
The views and opinions expressed by analysts do not necessarily reflect those of Sputnik.