One new amphibious assault ship, an extra aircraft carrier and a slew of stealth bombers were moved to the Indo-Pacific region in recent days and weeks, Military.com reports. On January 11, a trio of nuclear-capable B-2 Spirit bombers touched down at Andersen Air Force Base, Guam. On January 14, the USS Wasp amphibious assault ship, a type of American helicopter carrier that also carries Marine ground forces, arrived at its new homeport of Sasebo, Japan, with a squadron of F-35B joint strike fighters operated by the 31st Marine Expeditionary Unit. The USS Carl Vinson aircraft carrier is also en route to the Western Pacific.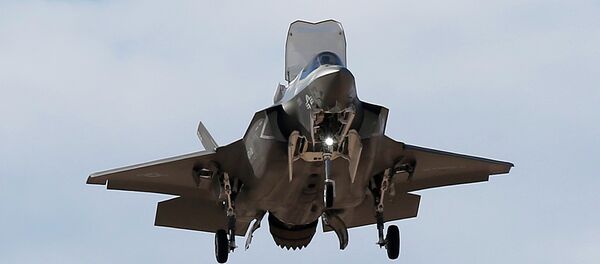 10 January 2018, 19:15 GMT
The deployments show that despite the agreement to postpone US-South Korea military exercises until after the Winter Games, the Pentagon has no plans of letting its guard down, Stars and Stripes notes.
The same may not be true of the two Koreas, however. Last week, officials from the two countries met for the first time in two years. The meeting resulted in an agreement for North Korea to send its largest-ever delegation to the Olympic games in Pyeongchang. South Korea's government has said that officials from Seoul and Pyongyang will meet again Wednesday at the demilitarized zone dividing the Korean Peninsula.
A newspaper run by North Korea's Workers' Party stated in a commentary published over the weekend that the military maneuvers amounted to "an unpardonable military provocation chilling the atmosphere for improved inter-Korean relations."
"The US imperialist warmongers would be well-advised to ponder over [the] disastrous consequences to be entailed by their military provocations against the DPRK [Democratic People's Republic of Korea] possessed of powerful nuclear deterrence," the Korean Workers' Party added.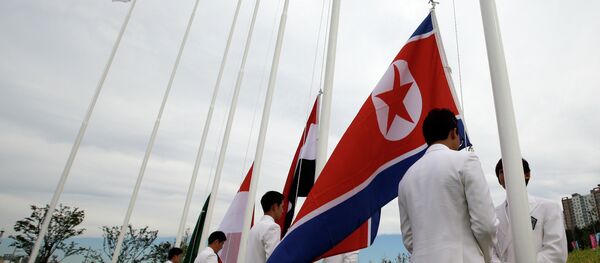 12 January 2018, 04:36 GMT
Meanwhile, the Pentagon has rejected the notion that the military movements are aimed at any one country in particular. "You would be wrong to view the bomber deployment within the single lens of what it means to the Korean Peninsula. It affects allies across the Pacific," the Defense Department's joint staff director, Lt. Gen. Kenneth McKenzie, told reporters last Thursday.
When asked whether the vessels and warships in the Western Pacific were aimed at sending a message to Beijing, McKenzie remarked, "I think when we move bombers across the globe, we send a signal to everyone."