According to Allan, the report sounds "quite realistic." While humanity faces extreme weather events every now and then, global warming of the climate is going to "exacerbate the severity of these events," he told Radio Sputnik.
He noted, though, that while most people regard climate change by observing immediate weather effects, one should actually look at the long-term changes and their underlying physics.
​He explained that the rising level of the ocean due to the melting of ice will cause flooding of coastal areas and that more humidity in the atmosphere will cause more rains that will also cause flooding of mainland areas.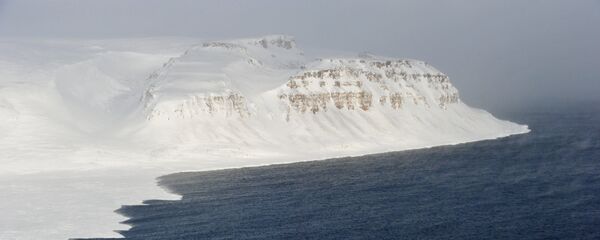 25 December 2017, 14:45 GMT
Talking about the severity of environmental challenges, he pointed out that it is the least developed countries, where the society has less opportunities to adapt to the changes, where the weather impact is going to be the harshest.
What separates this report from similar reports from previous years, Allan says, is that in 2017, carbon emissions were on the rise again after a brief period of remaining more or less at the same level. China is partially to blame since the People's Republic had to switch back to fossil fuels from hydroelectric power in the north because of drought. The extreme weather basically reversed the trend that China followed in recent years — that is, prevalence of hydroelectric power over fossil fuel power.
Commenting on international efforts to fight climate change, Allan said that international cooperation, such as the Paris Accord, has brought some promising results, but noted that US President Donald Trump's decision to exit the agreement is a "fly in the ointment."
However, without such international attempts, the effect of high greenhouse gas emissions would have been much more severe, he said.
As for the future, Allan warned that we are going to see fluctuations of weather — including periods of calmness — "because that's the nature of the weather." But in the long term, sea levels will rise, more rains and flooding will occur because of heightened evaporation and heat waves will become more and more severe, all because of the rising temperatures.