Specialists have now completed quality control of the grass on the Kaliningrad football stadium, where World Cup matches will be played this summer.
The quality control is necessary in order to reduce the risk of any type of injury, local publication Kaliningrad.Ru reported.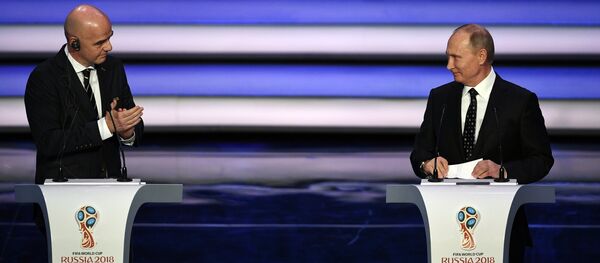 27 December 2017, 13:00 GMT
The lawn has been strengthened with a special synthetic fiber, which will not allow the coating to tear.
As noted in the press service of the regional government, the field now meets all the necessary requirements for the World Cup. 
For maintenance and growth of the natural lawn, the field has been covered in a special coating, there are phyto-lamps, and heating is constantly running inside the stadium.
The first test match on the eve of the World Cup will be held in Kaliningrad on March 17, 2018.