Tarlton was arrested hours after the Marion County Sheriff's Office was notified by a school resource officer of nude photos that were found on After School, a social media app that allows teens to anonymously talk to each other about issues affecting them.
The officer had become aware of the images after students took screenshot of the images and began to share them with others via Snapchat, Ocala Star Banner reported.
​According to a press release from the police department, one of the photos show Tarlton partially naked while standing in front of a mirror with the unidentified former student while the second image shows the 30-year-old teacher fully nude.
When speaking to officials, the student, who had later transferred to a different school, indicated that she had accidentally uploaded the images to the social media platform. She later informed investigators that the photos were taken in 2017 and that Tarlton had told her that he loved her and that if he ever got caught it would be "worth it."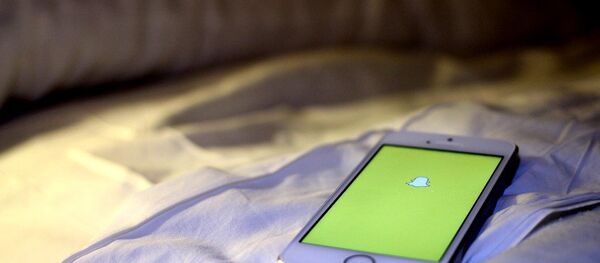 22 December 2017, 23:58 GMT
The student was 17 at the time of the sexual encounter.
Incidentally, once police arrived at the instructor's home they found a "freshly printed" copy of the Sunshine State's sex offender laws.
Though Tarlton was initially sent to the Marion County Jail, he has since been released after posting a $10,000 bond. Tarlton, who taught English literature at the school, was placed on administrative leave by the Marion County Public Schools.
Prior to the Tuesday arrest, Tarlton did not have a disciplinary record, a spokesperson for the school told the Star Banner.
According to WESH 2, this was not the first time that the school had been involved in a scandal. In 2017, substitute teacher Timothy Cooke was arrested for inappropriately touching at least five students at Lake Weir in incidents that dated back to 2009.