The preliminary list of more than 10 people also includes head of the WADA commission on investigation into doping abuses during the Sochi Olympics Richard McLaren, commission member Richard Young and chief investigator Martin Dubbey, Russia's RBK media outlet reported, citing its sources in the upper chamber.
The Russian upper house's commission on protection of state sovereignty will reportedly propose the new sanctions after the end of the Winter Olympics in South Korea's Pyeongchang.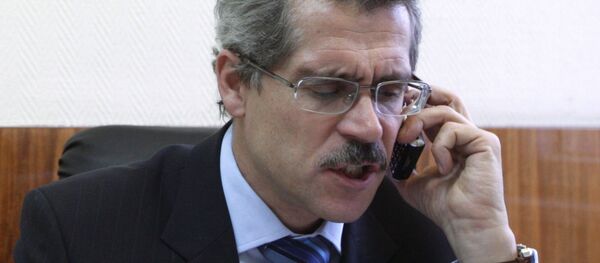 6 December 2017, 10:30 GMT
The reports were, however, refuted by head of the commission Andrei Klimov, while earlier in January the official said that the lawmakers focused on people, who were involved in exerting pressure on sports officials so that the latter were eventually forced to ban the Russian national team. The lawmaker, however, did not specify any names.
On Monday, the Izvestiya newspaper reported, citing its sources in the Russian parliament's upper chamber, that Mueller, who formerly headed the US Federal Bureau of Investigation (FBI) may have influenced the WADA investigation into alleged doping abuses in Russia. Mueller is currently in charge of the US investigation into alleged Russian interference in the 2016 US presidential election.
READ MORE: Russia Has Evidence to Disprove WADA Informant's Claims on Doping Samples — RIC
In 2015, WADA accused Russia of multiple doping violations and suspended the Moscow laboratory of RUSADA, the Russian National Anti-Doping Agency. Next year, McLaren, head of the WADA investigative team, presented a two-part report that alleged the existence of a state-supported doping program in Russia. The report resulted in sanctions being placed on Russian athletes, which including depriving many of them of medals won at the 2014 Sochi Olympics, and banning the Russian national team from the 2018 Winter Olympics and Paralympic Games.
Dubbey and Young were responsible for communications between the WADA and the International Olympic Committee (IOC), according to leaks provided by the Fancy Bears hacking group.