A coalition of several of America's largest hospital systems have announced that they will collaborate on the creation of a not-for-profit organization to manufacture and distribute an as-yet-unnamed list of generic drugs at what has been described as a reasonable price point, according to Gizmodo.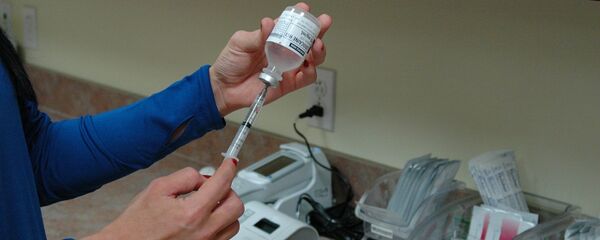 15 February 2017, 22:14 GMT
Seeking to stabilize the supply of inexpensive commonly-used drugs, the consortium will seek to avoid manipulated shortages regularly used by pharmaceutical multinationals as an excuse to increase prices over short periods as a means of hitting quarterly earning goals.
The proposed nonprofit does not currently have a name, and must seek Federal Drug Administration (FDA) approval to either make the drugs or subcontract their production to a third-party.
"This is a shot across the bow of the bad guys," stated Dr. Marc Harrison, chief executive of Intermountain Healthcare, a Utah-based nonprofit hospital chain leading the move, cited by the New York Times.
Pointing to widespread unhappiness with methods used by Big Pharma to control the price and availability of life saving drugs, Harrison added, "We are not going to lay down, we are going to go ahead and try and fix it," cited by Gizmodo.
Details are scarce regarding the new nonprofit group, but organizers observe that by playing their cards close to the chest for the present, they can diminish the effectiveness of an attack campaign they expect to be mounted by the highly-profitable for-profit pharmaceutical industry.
Alongside Intermountain Healthcare, several other large-scale healthcare chains — representing over 300 hospitals in the US — are directly involved in the movement, including Ascension (the country's largest Catholic hospital system), SSM Health, and Trinity Health.
In a surprise move sure to draw the ire of publicly-traded drug industries, the US Department of Veterans Affairs will act as a consultant, while the new consortium also pointed to a long list of research and drug policy experts that have signed on. According to Axios, many other healthcare organizations have expressed interest in joining.
Intended to be operational by 2019, the new nonprofit firm will focus on certain short-supply, low-revenue generics — the kinds of drugs that have enabled corporate raiders like notorious 'pharma-bro' and convicted fraudster Martin Shkreli to purchase companies on the cheap and quickly raise prices, sometimes on the order of hundreds or thousands of dollars per dose, while concurrently preventing other companies from making a cheaper version.
Numerous scandals by for-profit corporations listed on stock exchanges recently saw generic drug prices rise by hundreds to thousands of percent in a 24-hour period.