The Central Bank of Iran (CBI) has reportedly sued Clearstream, a subsidiary of German stock-exchange operator Deutsche Borse, for holding $4.9 billion of its assets, Deutsche Borse said Friday.
According to the company, apart from its subsidiary, Iran is also suing Italian bank Banca UBAE SpA, demanding that the institution returns the country's assets, plus interest in addition to the restitution itself.
The assets, amounting to $1.9 billion, have been handed over to the US as "compensation" to 1,000 Americans claiming damage from Iran for its 1983 bombing in Beirut and attack in 1996 in Saudi Arabia.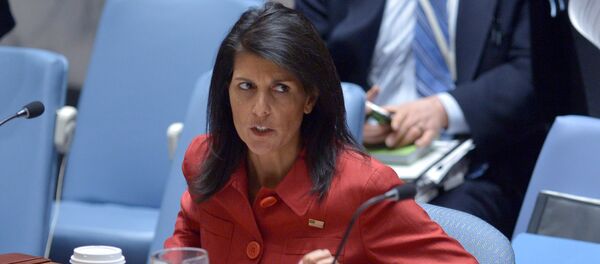 13 January 2018, 08:07 GMT
Iran also demands some $2 billion in customer assets that are being held in Clearstream, are also set to be turned over to the US and Luxembourg.
In April 2016, the US Supreme Court held that some $2 billion in Iranian assets should be handed over to American families for the 1983 bombing of a US Marine Corps barracks in Beirut, a claim that has been denied by the Iranian authorities.
Following the ruling, Iran's Foreign Minister Mohammad Javad Zarif dubbed the decision "highway robbery," adding that Iran would "get it [the money] back."
READ MORE: Iran Reproves US Sanctions Which 'Cross All Red Lines,' Vows to Respond
The same year, a US court made Iran accountable for damages in the 9/11 terror attack, ordering the Islamic Republic to pay $11 billion in compensation to the victims.
"These cases cannot stand in any serious civilized court of law. When a US court condemns Iran for 9/11, it finishes the credibility of the US justice system when it comes to Iran," Zarif said, commenting on the ruling.
The minister continued by saying that the US decision sets a bad precedent that could make the US accountable for all damages which they caused in Vietnam, Afghanistan, Iraq and other countries.