"You see that there is a transparent process, we want a solution based on a national consensus, and it must be finally confirmed by citizens in a referendum," Zaev said as quoted by the Macedonian government press service.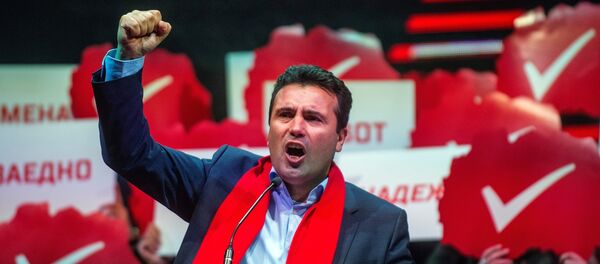 8 January 2018, 05:02 GMT
Macedonia and Greece are involved in an ongoing dispute over the name of the
Republic of Macedonia
. Greece regards "Macedonia" as a term referring only to one of its regions and to the ancient Kingdom of Macedonia, and insists on the use of another name for it northern neighbor's name. Due to this problem, Athens has been blocking Skopje's accession to NATO and to the European Union for years.
The talks between Greece and Macedonia resumed in New York on Wednesday under the mediation of Matthew Nimetz, a personal envoy of UN Secretary-General Antonio Guterres. After the consultations Nimetz said that the dispute around the name of the Balkan nation could be solved within half a year.
According to reports, Nimetz has proposed five possible options for the country's name — Republika Nova Makedonija (Republic of New Macedonia), Republika Severna Makedonija (Republic of Northern Macedonia), Republika Gorna Makedonija (Republic of Upper Macedonia), Republika Vardarska Makedonija (Republic of Vardar Macedonia) and Republika Makedonija (Skopje).