The German Federal Motor Transport Authority (KBA) has obliged the Volkswagen Group to recall 127,000 new Audi models with diesel engine V6 TDI over the diesel emissions scandal, media reported.
By February 2, Audi has to submit to the KBA its initiatives on how to deal with manipulation, the publication said. The authorities are struggling with the manufacturers' strategy prescribing that the emissions control system works only at the stage of testing cars and turns off when they leave for the road.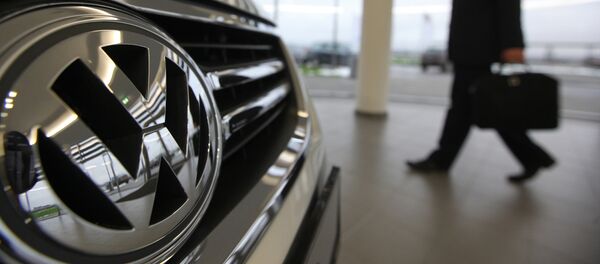 23 December 2017, 22:12 GMT
Volkswagen has faced emissions cheating scandals within last two years. In 2015, Volkswagen turned out to be involved in falsification of emission test results for its diesel-engine cars. The company admitted that 11 million of its vehicles worldwide had been fitted with such software and agreed to pay settlements totaling $15 billion. The US government obliged the company to recall nearly 500,000 Volkswagen and Audi cars manufactured in 2009-2015 equipped with mission cheating software to meet US federal emissions standards in laboratories.
Another scandal erupted in July 2017 when media reported that leading German automakers including Volkswagen coordinated their actions on matters such as designing diesel emissions treatment systems in diesel vehicles. Following the reports, the European Commission stated it was examining the allegations concerning the suspected price fixing.