The incident, which occurred at around 1:30 p.m. at Helix Charter High School on Friday, was captured in a 30-second video taken by fellow student Aeiramique Blake.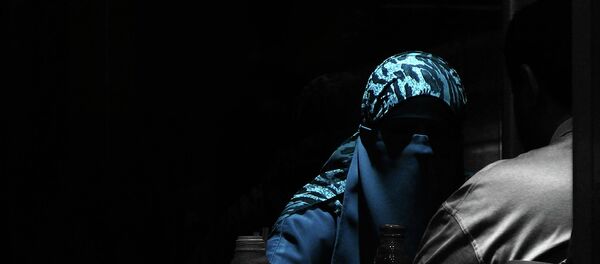 17 January 2018, 21:57 GMT
According to reports, officers were asked to intervene after the unidentified teen, who had allegedly been suspended by school officials, refused to leave campus. The video shows an officer slamming the handcuffed teenage girl to the ground after she pulls away from the officer. According to eyewitnesses, the officer forced the student to the ground twice.
"As they were walking, the student became non-compliant on two separate occasions and made an attempt to free herself by pulling away from the officer,'' said La Mesa Police Chief Walt Vasquez in a recent statement. "To prevent the student from escaping, the officer forced the student to the ground."
According to Blake, the teen was in the middle of an in-school suspension for tardiness when she told the supervising instructor that she was not feeling well, Raw Story stated. The student explained to the the teacher that she had experienced similar symptoms in the past due to anemia.
However, the teacher accused the student of being on drugs and searched her backpack, according to a report by Raw Story. The teacher discovered pepper spray in the bag, which the student explained she carried to protect herself on her daily trolley commute to school from southeastern San Diego. The teacher then told the student to leave the school grounds for carrying a weapon. The student, arguing that she was being discriminated against, refused to leave. At some point, the officer arrived on the scene and the altercation between he and the teen played out.
"No matter what was done or not done, that was not the appropriate way to handle a young lady. The community is completely outraged," Blake said in a recent statement, Raw Story reported.
Students, parents and other community members have demanded the officer be banned from ever patrolling any schools again.
"As is protocol with all incidents involving use of force, the La Mesa Police Department will be conducting a detailed review of the force used and of the entire incident," Vasquez said. "Helix High School officials are also fully aware of the facts surrounding the incident."