The General Staff of the Turkish Armed Forces announced the launch of the operation Olive Branch on January 20. It's stated aim is to eradicate the Kurdish armed groups in Afrin, home to about 1.5 million Syrian Kurds.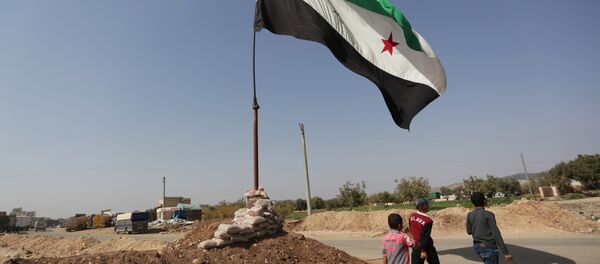 22 January 2018, 11:21 GMT
According to the latest information, Turkish planes hit over 170 targets in the region. The Syrian Democratic Forces say at least 18 people were killed in the operation. The Turkish General Staff has claimed those killed "were terrorists."
Commenting on the civilian casualties, Bozdag pointed out that Ankara is doing its upmost to avoid deaths among civilians during the operation and said that no civilians were killed.
READ MORE: Kremlin Underscores Fundamental Importance of Syria's Territorial Integrity
According to Prime Minister Yildirim, Ankara hopes to conclude the Afrin operation in four stages, with the final goal of creating the 30-kilometer security zone on the Turkish-Syrian border.