"We're engaged with Turkey, and we are engaged also with the leadership of our coalition, and are asking that both sides show restraint, please minimize the impact on civilian casualties… and see what we can do to work together to address Turkey's legitimate security concerns in a way that's satisfactory to Turkey," Tillerson said.
Tillerson also said the United States wanted to get back to the process of defeating the Daesh terrorist group and securing a peaceful, stable, and unified Syria through the Geneva peace process.
READ MORE: Turkey's New Syrian Offensive Divides Global Community
The United States, he added, was able to defeat Daesh with the help of a coalition of partners and the Syrian Democratic Forces, which are comprised of Kurds, Arabs and Christians.
"It is truly a multiethnic group of fighters who are defending their home territory. And so we are concerned about the Turkish incident in northern Syria," Tillerson said.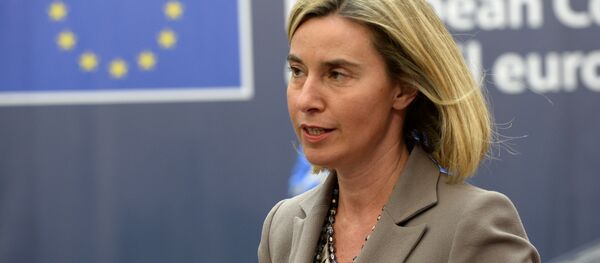 22 January 2018, 15:29 GMT
On Saturday, the Turkish Armed Forces launched an operation, called Olive Branch, against the Kurdish forces in Syria's Afrin district. Turkish Prime Minister Binali Yildirim confirmed on Sunday the start of the ground operation in the region.
Damascus has strongly criticized Ankara's offensive calling it a violation of the country's sovereignty. Several other countries, such as Germany, have expressed concerns over the Turkish activities in Afrin. Russian Foreign Minister Sergey Lavrov on Monday called for restraint and respect for Syria's territorial integrity in his comment on the situation.