"As of 00:30 [22:30 GMT] of the fourth day of Turkey's aggression against Afrin the YPG militants have fully liberated the village of Corna, having completely driven the enemy forces out of the settlement during a special operation," the spokesman said.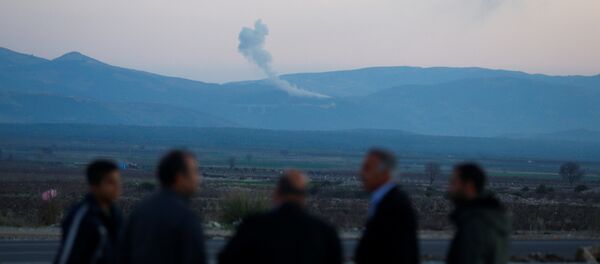 22 January 2018, 20:48 GMT
The spokesman added that the Turkish forces continued the heavy shelling of the majority of Afrin's villages even at nighttime.
Earlier, the Turkish Armed Forces together with the units of the Free Syrian Army launched an operation, called Olive Branch, against the Kurdish forces in Syria's Afrin district. Turkish Prime Minister Binali Yildirim confirmed the start of the ground operation in the region. Damascus has firmly condemned the operation calling it an assault on Syria's sovereignty.
The Syrian Democratic Forces reported however, that the Turkish Armed Forces were unable to make a significant progress on the ground despite the attacks from air and "have resorted to spreading fake news to improve the morale of their mercenaries."