Kurdish village al-Hilalia near the Syrian city of Qamishli, which borders with Turkey in the north-east, was shelled on Tuesday by Turkish artillery, the television channel Al-Mayadin reports.
READ MORE: Kurds Say Drive FSA Forces Out of Syria's Village Bordering Turkey
According to the media, shells were fired from heavy artillery guns. There were no immediate reports on the injury toll among civilians or the material damage.
The Turkish side hasn't yet commented on the information.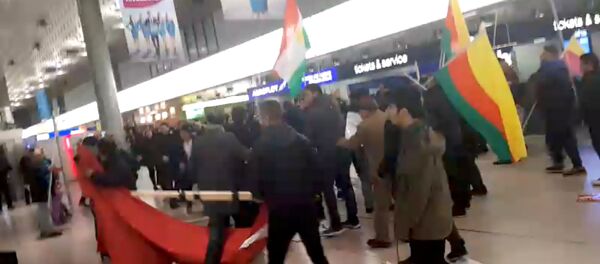 23 January 2018, 09:14 GMT
Qamishli is located in the Al-Hasakah Governorate 720 km from Damascus. A large part of the population is represented by Kurds and in the course of the Syrian civil war, an autonomous Kurdish administration was established in Qamishli.
The reported attack is a part of the operation "Olive Branch" against Kurdish militia from the People's Protection Units (YPG) in Afrin, where about 1.5 million Syrian Kurds live. According to the latest information, as a result of the operation Turkish Air Force planes have so far hit over 170 targets in Afrin. One dead Turkish serviceman has already been reported.