The NSA was under court order to hold on to information that was linked to warrantless wiretapping during the George W Bush administration, while the FBI was told to by the Homeland Security and Governmental Affairs Committee to preserve text messages between two agents who had been accused of anti-Trump bias, The Hill reports. Agencies were expected to preserve the data in long-term storage.
Could it be a coincidence that two of the US' most prominent security agencies somehow both managed to jettison intelligence they were told to keep?
​For Bill Binney, a whistleblower and former NSA technical director, that's a hard "no."
Speaking to Sputnik Radio's Loud & Clear, Binney says the fact that both the NSA and the FBI got rid of data they'd been specifically asked to retain shows that the information was "deliberately" deleted since the hardware would also have to be tossed.
"It's only logical to deliberately do it and destroy all the hardware associated with it, too. That's the only way to do it," Binney said. "Any judge that would buy that is just a real sucker. Either they're just outright stupid or they're part of the cover-up."
According to Binney, the NSA's claims that it did not specifically target its own information are simply a lie.
"Obviously they did it, because they had rules to go at it and delete it," Binney told radio host John Kiriakou. "That's an outright fabrication on their part."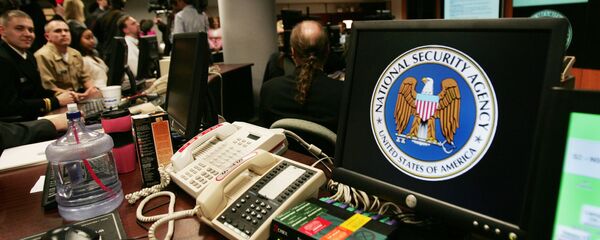 16 February 2017, 15:10 GMT
"These are all lies they're feeding the court, hoping they'll believe them because… judges don't know diddly squat about national security or data storage or any technology. They're usually out there just saying 'Tell me what to do,'" the whistleblower added.
As for FBI's claim that the text message conversations had accidentally been junked, Binney says the probability of that actually happening is zero.
"The random probability is zero on all of it simply because not only did they delete the evidence in the FBI… they also, since it's text messages going across the net, have to delete it in the NSA," Binney noted. "They have to do both agencies and to do the same kind of similar data, in both cases that is data relevant to an investigation… that kind [of mistake] is virtually impossible [to be a random act]."
In Binney's opinion, the loss of data is just "a conspiracy to cover up the crimes [the NSA and FBI have] been committing."