"We are going to morph into it," Trump said, describing a citizenship provision in an immigration deal he would back. "It's going to happen, at some point in the future, over a period of 10 to 12 years."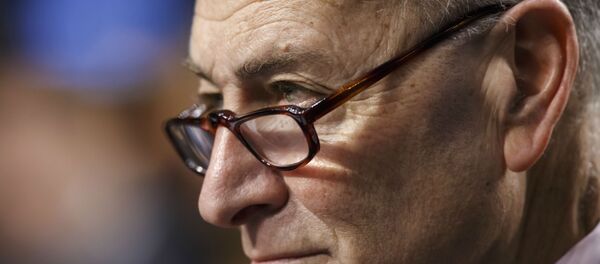 24 January 2018, 00:27 GMT
Trump also told reporters that he requires $25 billion to build the border wall between the US and Mexico, one of his campaign promises.
The DACA program allows young undocumented individuals who arrived in the US as children to be given work permits and a renewable two-year period of deferred action for deportation. The protections currently cover some 800,000 people in the US.
This comes after the White House announced on Wednesday that it will be disclosing a legislative framework on legislation next week.
The framework "represents a compromise that members of both parties can support. After decades of inaction by Congress, it's time we work together to solve this issue once and for all," said White House spokeswoman Sarah Huckabee Sanders Wednesday.