The People's Liberation Navy is overseeing the construction of the aircraft military commentators are calling the KJ-600, which will feature an advanced electronically scanned area radar (AESA), according to a South China Morning Post report.
"AESA can detect stealth fighters at a very long range," military expert Li Jie told the South China Morning Post.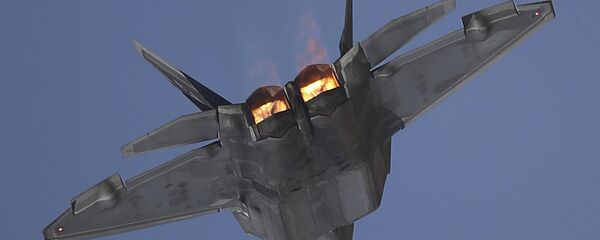 22 December 2017, 22:41 GMT
The announcement coincides with increasing deployments of F-35s and F-22s in areas close to China, such as Japan and South Korea. Both US allies have purchased F-35A jets from Lockheed Martin and may be considering procuring the F-35B for at-sea aviation operations.
The plane resembles Northrop Grumman's E-2 Hawkeye: a prop-driven, all-weather, carrier-capable early warning aircraft in service since the 1960s.
Maritime security expert Collin Koh of Nanyang Technological University in Singapore said that China's KJ-600 may prove the veracity of beliefs about China's ambitions to build a blue-water navy capable of operating far from Chinese shores.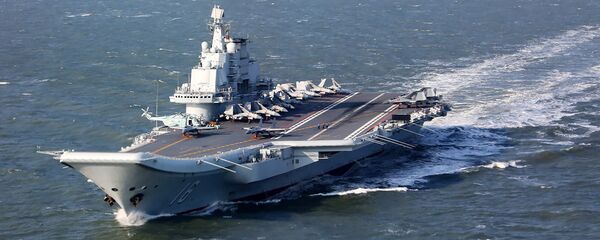 5 January 2018, 00:50 GMT
"If China's carrier group is designed more to operate closer to home waters, it would rely on shore-based early warning support. With [early warning planes], it implies that the People's Liberation Army-Navy carrier battle group is designed for distant sea operation," Koh told SCMP.
Beijing plans to operate four carrier groups by 2030. The country's Liaoning carrier, the only carrier in service with the PLA-N, is a modernized old Soviet-built Kuznetsov-class aircraft carrier. China is building three more carriers at domestic shipyards, with the first making its maiden sea voyage last April.