The plane's availability to fly missions on demand is only "around 50 percent, a condition that has existed with no significant improvement since October 2014, despite the increasing number of aircraft," Robert Behler, director of operational testing, said in a report sent to Congress Tuesday that was obtained by Bloomberg.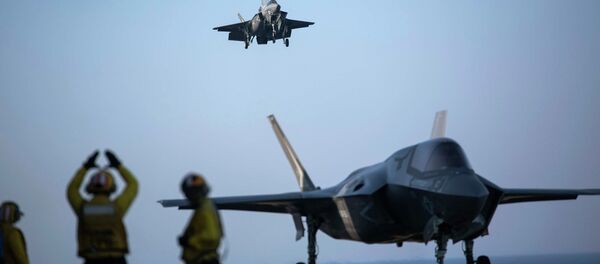 20 November 2017, 23:19 GMT
The report found roughly 1,000 "unresolved deficiencies" with the fifth-generation aircraft, its software platforms and the flight maintenance system known as the Autonomic Logistics Information System (ALIS), that are likely to limit the aircraft during combat testing.
Combat testing is a crucial step for Lockheed Martin and the Pentagon to move the F-35 into "full-rate production" versus "initial rate production." Full-rate production is more profitable for the company and will allow clients who sought to acquire the planes years ago to finally receive their orders. Combat testing is supposed to kick off in September and will last one year — about 12 months after Lockheed was originally scheduled to complete these tests.
Classified "key" deficiencies regarding the F-35's ability to fire AIM-120 AMRAAM air-to-air missiles will hinder the plane's performance during combat testing, while "system-related deficiencies" are holding back the aircraft's ability to strike ground targets.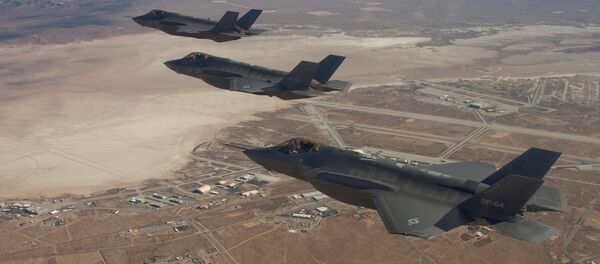 22 August 2017, 01:37 GMT
To make matters worse, the aircraft's self-diagnostic systems are detecting false positives of parts on the plane failing that "actually have not failed," the report said.
Another issue with the plane has manifested in the "Block 3F" software, the 31st iteration of the plane's software, which has "shortfalls in the capabilities the F-35 needs in combat against current threats," according to the review.
Lockheed Martin has produced about 265 F-35s for the Pentagon, which plans to buy 2,456 pricey F-35s when all is said and done.