Following an explosive report in the Financial Times, the state officials engaged in a urgent debate in parliament, during which Junior Education Minister Anne Milton announced that David Meller would be stepping down. Meller, a non-executive board member at the ministry, took part in organizing the contentious charity event.
The annual Presidents Club Charity Dinner at the Dorchester Hotel, London, which has historically thrown charity parties to raise funds for underprivileged children, immediately faced a backlash in the wake of last week's event and claims of impropriety among guests.
READ MORE: Swedish Feminist Hushes Up Refugee Sex Assault Against Own Daughter — Reports
Most notably, Great Ormond Street Hospital Children's Charity promptly announced that donations received in their name would be handed back to the event board, citing the absolutely 'unacceptable' way the sums were raised.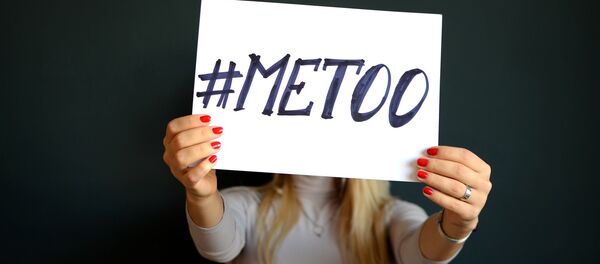 17 January 2018, 16:22 GMT
"We are shocked to hear of the behavior reported at the Presidents Club Charitable Trust fundraising dinner. We would never knowingly accept donations raised in this way… Due to the wholly unacceptable nature of the event, we are returning previous donations and will no longer accept gifts from the Presidents Club Charitable Trust," a spokeswoman said.
Women hosting the event were allegedly instructed to wear revealing black outfits with matching underwear and sexy high-heeled shoes.
Those who met the demands were paid £150 and £25 for a taxi home.
 "I was groped several times; there were numerous other women who had similar experiences," Madison Marriage, who went undercover for the Financial Times, told BBC.
"There were hands up skirts, hands on bums, but also hands on hips, hands on stomachs, arms going round your waist unexpectedly."
One especially daring event-goer allegedly voiced an indecent proposal during the afterparty; after noting that a hostess was still sober, he reportedly filled her glass with champagne and suggested that she take off her underwear and dance on a table.
Hostesses 'flashed at and groped' during Dorchester charity gala

A non-story. The women were not forced to go they could have refused but clearly didn't and while at the party could have left at any time if they felt uncomfortablehttps://t.co/cKo0bJmbpJ

— Doug (@doug7065) 24 января 2018 г.
READ MORE: Swedish Feminist Hushes Up Refugee Sex Assault Against Own Daughter — Reports
The annual dinner has raised more than £20 million for charity in the past 30 years, including £2million raised at this year's event. Guests were offered such lots as "lunch with Boris Johnson, hosted by Sir Ian Botham OBE", or the opportunity to spend a small fortune on a session at a deluxe beauty salon, intended to "enhance" plastic surgery results.