The US Defense Department challenged six Chinese maritime claims near the South China Sea's Paracel Islands and Spratly Islands, and more broadly around the South and East China Seas, according to the department's yearly disclosure of freedom-of-navigation operations.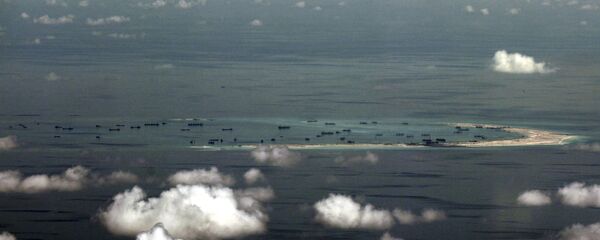 The excessive claims identified by DoD include "domestic laws criminalizing survey activity by foreign entities" in the South China Sea, restrictions on foreign aircraft entering airspace over the East and South China Seas and "actions/statements that indicate a claim to [the territorial seas] around features not so entitled." The department also found the Chinese law requiring prior permission for "innocent passage of foreign military ships" near the Paracel Islands to be an objectionable claim.
The FON assertions amount to "operations that have the primary purpose of challenging excessive maritime claims" but are not only applied to adversaries or potential adversaries.
Vague geographic locations were included in the unclassified report "to transparently demonstrate non-acquiescence in excessive maritime claims while still maintaining operational security of US military forces."
All missions are "deliberately planned, legally reviewed, properly approved and conducted with professionalism," the report states. The report is dated December 31, 2017, but was published on USNI News January 25.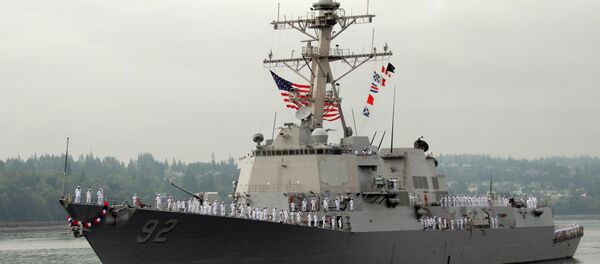 Beijing has expressed displeasure over previous FON operations. When the USS Chafee went into China's claimed territorial waters last October, the Chinese Foreign Ministry told reporters, "the Chinese side immediately sent naval ships and fighter planes to identify and verify the US warship, according to law, and expel it."
"The relevant behavior of the US warship has violated the Chinese law and relevant international law, severely undermined China's sovereignty and security interests [and] put in jeopardy the life safety of the frontline personnel from both sides," spokeswoman Hua Chunying said at the time.