Lyft Initially confirmed the investigation to The Information, and released a statement to the outlet doubling down that "maintaining the trust of passengers and drivers is fundamental."
"The specific allegations in this post would be a violation of Lyft's policies and a cause for termination," the statement noted, adding that the company has not yet brought in a legal team to assess the situation. "We are conducting an investigation into the matter."
Lyft became aware of the alleged offenses after a person identifying themselves as an employee tipped the company off in an anonymous post on Blind, an app that allows employees to comment on their workplaces without being identified, Gizmodo reported.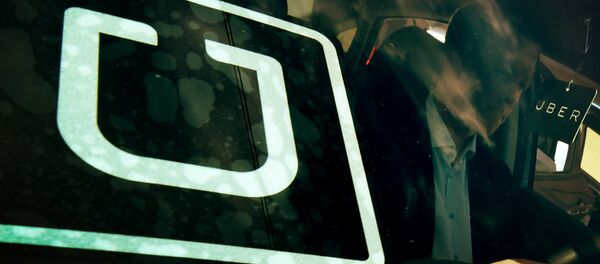 2 December 2016, 19:03 GMT
The anonymous employee reported in their post that they'd witnessed Lyft workers repeatedly look up information pertaining to former romantic partners, checking to see if their current partners had arrived at a destination they'd said they were going to and even stalk "attractive people" that they'd met.
Shockingly, the post also stated that one employee "bragged about having Zuck's phone from using our data" — "Zuck" in this scenario would be 33-year-old Mark Zuckerberg. The Blind post also revealed that it was a common practice by some employees to look up rider ratings at Lyft and other companies.
The anonymous user also spilled the beans on one worker that boasted about collecting information on Hollywood actresses and porn stars.
So what made the Lyft employee want to share their intel, you ask? According to the post, they were fed up with the ongoing abuse.
"This has bothered me for way too long and it's gone unchanged for too long for me to not say anything," the post read. "The abuse I've seen needs to be curbed and access restricted."
This, however, is not the first time that employees of a ride-sharing company have been found to be abusing the system. In 2014, workers at Uber were found to have misused the company's "God View" system, which allowed them to track passengers in real-time. According to New York Magazine, one of the alleged victims in the Uber case was none other than Beyoncé Knowles.
The workers who violated their clearances at Uber were ultimately fired.