Interestingly, some regions favor China's leadership over that of the US, according to the poll published January 18. For instance, 28 percent of Latin American residents were found to be supportive of China's leadership, while only 24 percent said they approved of the US' leadership. The positions of the US and China in Europe are equal; in Asia people think more highly of China's government than America's. Only Africa proved loyal to the US in this survey. But both the US and China should look out: Germany is now the top-rated global power in the world, with an approval rating of 41 percent, according to the poll.
Mojtaba Jalalzadeh, an Iranian observer and expert in international affairs at Azad University in Tehran, shared with Sputnik his thoughts on which of Trump's foreign policy decisions provoked the decline of the US' approval rating, particularly in some western European states.
"The reason resides in Trump's foreign policy and his strategy, which isn't viewed favorably by the public. Being a president of one of the world's greatest powers, he uses a political strategy that is characterized by a racist and nationalist approach," Jalalzadeh said.
"Another reason why the US' approval rating has dropped and why there is lack of trust in the American president could be Trump's failure to show adherence to the liabilities of international agreements — for instance, the unilateral withdrawal of the US from the Paris Climate Agreement at Trump's pleasure," he said.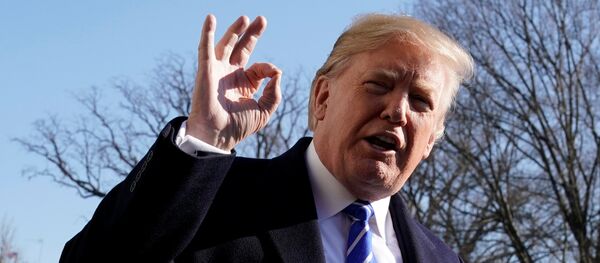 12 January 2018, 19:24 GMT
According to Jalalzadeh, it is only natural that this "arrogant" move, in which a rich and powerful state ignored the interests of other countries about the global environment, risking the lives and health of other people on the planet, wasn't met with delight.
Another factor in why the US is losing its prestige among its allies, Jalalzadeh said, is its concept of a unipolar world and the "America First" principle of Trump's foreign policy: he only takes into consideration America's interests when decisions of international importance have to be made.
Transatlantic US-EU relations played their part as well in why some European states are becoming wary of US global leadership and refuse to act as "US' ideological and political vassals, following whatever the US establishment and Trump himself want," the analyst continued. He noted that modern Europe is quite self-reliant when it comes to political decisions.
"Trump's crazy decisions regarding the Middle East also have to be mentioned," Jalalzadeh told Sputnik. "Namely, him fueling sectarian violence, like his official acknowledgment of Jerusalem as the capital of Israel and the transfer of the US Embassy to the Holy City."
But the flamboyant political bid by Trump that caused US approval ratings to plummet worldwide has to be his unappeasable aspiration to break a historic agreement on the nuclear program reached by Iran and several world powers, the political analyst said.
"Trump is trying to undermine an international agreement which caters to the needs of several world powers and leading nations. Clearly, it causes discontent among the signatories [of the agreement] and generates more mistrust toward the US."
Dr. Seyed Ali Kazemi, a member of the Afghan parliament's International Relations Commission, told Sputnik that "Trump's position with regards to Afghanistan and Pakistan hasn't taken shape yet and his political moves are of preliminary nature, with no visible results".
"We all can see that Pakistan continues to interfere in Afghanistan's affairs and even counter US policies in the region. That is why the US has been losing its popularity in Afghanistan during the Trump presidency," he said. He noted that for US policy in the region to be more effective it has to be brought into compliance with decisions by the UN Security Council to step up pressure on Pakistan.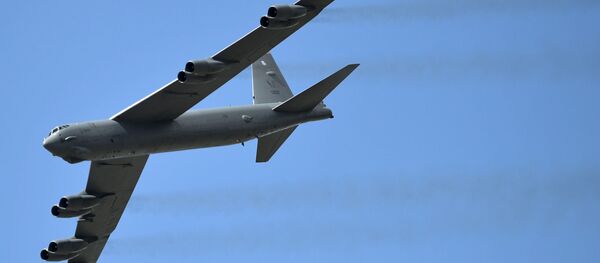 11 October 2017, 18:28 GMT
Professor Ahmad Nasir Taraki, a political observer from Afghanistan, pointed out that despite Trump's declining ratings on the international stage, "residents of Afghanistan generally perceive the US president positively". Recently, a community gathering in Afghanistan's Logar Province awarded Trump a "bravery" medal, thanking him for his tough stance against Pakistan.
Nasir Taraki also noted that Hillary Clinton had won the popular vote by more than 2.86 million ballots in the 2016 presidential elections in the US, while Trump won by accumulating more electoral college votes. That outcome ignited protests against Trump's presidency before he had a chance to show his worth. Therefore, when speaking of Trump's plummeting international approval rating, one should keep in mind America's own attitude toward the president.
The views and opinions expressed in this article are those of the speakers and do not necessarily reflect those of Sputnik.