"This once again proves that the Syrian government has not been fighting against its political opponents, the Syrian government has been fighting against terrorism, and what you have seen there confirms that the government is ready to engage in a political dialogue with those forces that are constructively seeking a political solution to the Syrian crisis," Al-Hajali told reporters.
The refusal of the Syrian Negotiation Committee's (SNC) to attend the event demonstrates its unwillingness to achieve political reconciliation in the country, the lawmaker noted.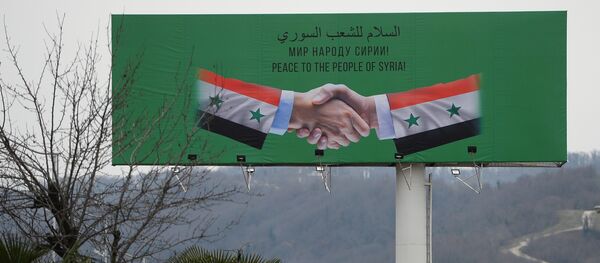 29 January 2018, 20:09 GMT
"It is a testament to the fact that these people do not seek a political solution, but want terrorism to spread across Syria. And the second aspect — it proves that they are connected with those foreign forces — the United States and Saudi Arabia — who are seeking Syria's partition," Al-Hajali said.
The Congress is set to bring together opposition and pro-governmental forces, as well as representatives of all Syrian ethnic and religious groups in order to push forward the process of political settlement, with a specific focus on the constitution and elections.
In total, some 1,600 invitations have been sent to representatives of Syrian society to attend the event.
A number of states invited to participate in the event, including the United States and France, refused to attend, stressing that the collective focus must remain on the UN-led political process in Geneva. The Russian side has repeatedly noted that the Congress is tasked with supporting the Geneva process, rather than replacing it.