"We have analyzed it [Eurogas' recommendation] and some questions are pertinent and they will be answered… A lot of arguments that have been put forward are completely unacceptable. They do not even need a reply. But I am not going to go into details," Borchardt told reporters on the sidelines of the European Gas Conference.
READ MORE: Potential EU Gas Directive Changes May Ruin Europe Investment Climate — Gazprom
To become law, amendments to the EU Gas Directive must be approved by the Council of the European Union and the European Parliament.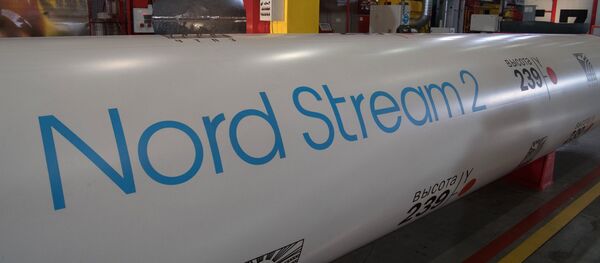 27 January 2018, 10:46 GMT
In November, the European Commission proposed amendments to the EU Gas Directive to ensure that all EU rules, including third-party access, tariffs, partial ownership and transparency, extend to offshore portions of import pipeline. Eurogas, in turn, recommended in early January suspending the adoption of the amendments until market participants discuss them. According to Eurogas, the amendments would likely have adverse and negative consequences, create risks for EU energy security, impact the companies' investments in infrastructure and affect trade and geopolitical relations between the European Union and its partners.