Pyongyang announced February 8 as the new anniversary for the founding of the KPA last Monday, according to the Yonhap News Agency. April 25 was the previous date held to be the anniversary of the North Korean army established by Kim Il-sung in 1934, present-leader Kim Jong-un's grandfather.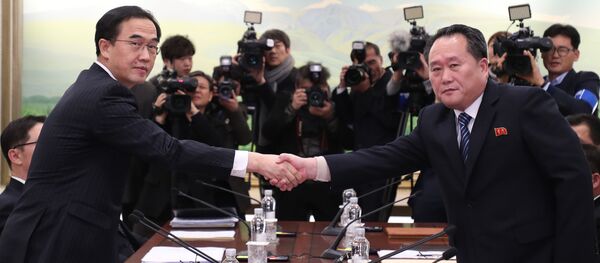 20 January 2018, 06:53 GMT
As the North Korea monitoring website 38 North notes, "these military parades are of great interest to outsiders as North Korea has frequently used them to showcase new military equipment and its latest weapon systems."
The pattern leading up to North Korea's military parades has been consistent for at least 15 years, according to 38 North. Four to six months before the event, military equipment and personnel accumulate near the Mirim Parade Training Facility, with troop formation rehearsals picking up in the final two to four months before the actual parade. "Recent commercial satellite imagery indicates that this same pattern is currently underway," the January 24 report from 38 North states.
Some of the images show troops marching and vehicles near the parade facility, which was virtually vacant in November, according to 38 North.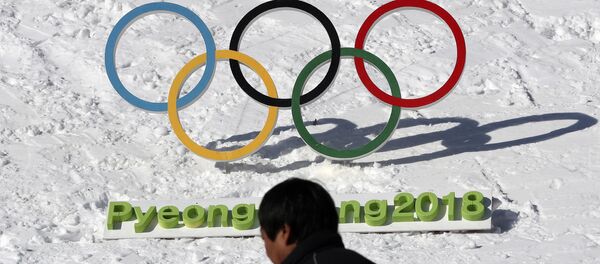 30 January 2018, 11:51 GMT
The potential parade on February 8 is just one day before the Winter Olympics begin across the Demilitarized Zone in Pyeongchang, South Korea. The North and South Korean sides agreed to have a North Korean delegation attend the event in recent weeks, and even vowed to have their national teams march under a "united Korea" flag.
A substantial change in relations between Seoul and Pyongyang is possible following the end of the Olympic Games, but it would require a "miracle," Sumi Jo, the Grammy Award-winning South Korean soprano and honorary ambassador for the 2018 Winter Games, told Sputnik on Tuesday.