The new regulations concern all foreign students, including those enrolled in foundation or preparatory courses at a state educational institution. The amendments include on-site and off-site training under their main professional program with a state accreditation. Foreign students who transferred to a different school to continue their education will also be able to stay in Russia until they complete their studies.
Before and Now
The amendments to the federal law provide for a longer stay in Russia for foreign citizens who have completed a foundation or preparatory course and have been admitted by another educational institution.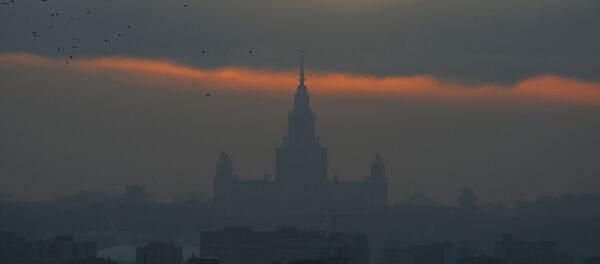 31 January 2018, 16:12 GMT
At the same time, the host's duties are assigned to the educational institution that has admitted such foreign students. This means that it is the university that files an application to extend the temporary stay of a foreign citizen with the local office of the federal migration authority.
Before these amendments were made, the foreign citizens enrolled in foundation or preparatory courses had to leave Russia to get a new visa to continue their studies under a different-level program. Universities also had to issue new migration documents for the new course the student had enrolled in.
Student Benefits: Saved Time and Money
Rectors of various Russian universities, including participants of Project 5-100, as well as foreign students studying in Russia, have been petitioning for these amendments for a long time.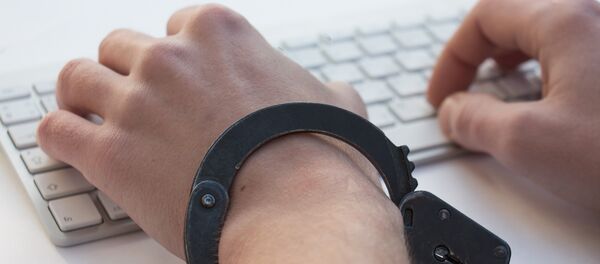 29 December 2017, 04:00 GMT
Pyotr Glybochko, rector of Sechenov University and member of the Russian Academy of Sciences, said these amendments were important and well-timed. "In the past, a foreign student enrolled in a preparatory course in Russia would have to get a visa where the stated reason for his or her stay in the country was "courses." After completing the course, the student  had to go back home to get an invitation for another visa for "study," and come here again to continue studying," he said, adding that it created a lot of complications for students, including additional expenses. The rector believes that there will be no such problems now, and the number of foreign students at Russian universities will increase.
According to deputy rector for science and international cooperation at Tyumen State University Andrei Tolstikov, the law will have a positive economic and political impact. "Russia is becoming more popular with foreign students who wish to receive higher education; the number of foreign students at leading Russian universities, including ours, is growing fast," he noted.
The deputy rector believes these amendments will help create favorable conditions for implementing the Development of the Export Potential of the Russian Education System federal priority project, which involves increasing the number of foreign citizens studying on-site at Russian educational institutions (secondary, vocational and higher education) by approximately 200 percent (up to 710,000 by 2025).
Rector of Ural Federal University Viktor Koksharov also praises the new amendments. Students from 86 countries study at Ural Federal University, which offers 19 master and 19 postgraduate programs in various fields with English-language tuition.
Benefits for Russian Education: Competition Grows
Professor Yevgeny Chuprunov, rector of Lobachevsky Nizhny Novgorod University believes the amendments will improve the global competitiveness of Russian education and result in an increasing number of foreign citizens who want to study Russian and get higher education in Russia.
"The previous procedure involved large costs for foreign students, which affected their readiness to go study at Russian universities. This is  especially true of students from faraway counties, where a trip to Russia costs a lot."
"We have been waiting for it for a long time," said Marina Serova, director of the Center for Foreign Students at ITMO University. She agrees with the majority of rectors that the amendments benefit foreign students.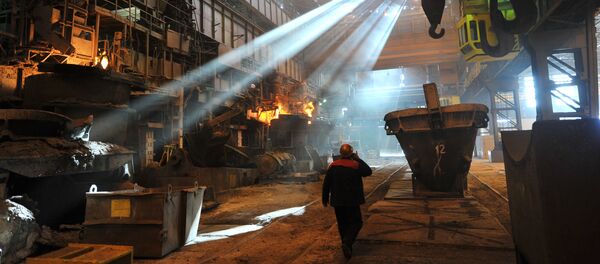 22 December 2017, 06:53 GMT
She also noted that after completing a preparatory course, a foreign student can choose between various universities to continue his or her studies (regardless of the university he or she enrolled at initially). She believes this increases competition between universities and gives them impetus to develop.
Starting from 2013, the share of foreign students at ITMO University has doubled, and the number of countries they represent has grown four times: last year, the share of foreign students was 14.3 percent from the total number of students. They came from 69 countries. "We think that by 2020 the share of foreign students will reach 22 percent according to the development strategy adopted as part of Project 5-100," Serova said.
Benefit for Universities: Less Red Tape
These amendments will help reduce significantly the time needed to process students by universities' international departments, so that now they will be able to dedicate more time to attracting more foreign students to universities, promoting their education programs and developing new marketing strategies, believes Dmitry Arsenyev, deputy rector for international affairs at the Peter the Great St. Petersburg Polytechnic University.
"When the amendments come into effect, our foreign students will be able to pay more attention to their academic work, which, in turn, will help them study more effectively," Arsenyev noted, adding that his university has around 6,000 foreign students from 115 countries studying under various programs.