The Missile Defense Agency and US Navy "sailors manning the Aegis Ashore Missile Defense Test Complex conducted a live-fire missile flight test using a Standard Missile-3 (SM-3) Block IIA missile launched from the Pacific Missile Range Facility, Kauai, Hawaii, Wednesday morning," the Missile Defense Agency confirmed, without specifying the result of the test.
The Raytheon missile is being developed in conjunction with Japanese counterparts as the threat of a North Korean missile strike hangs overhead.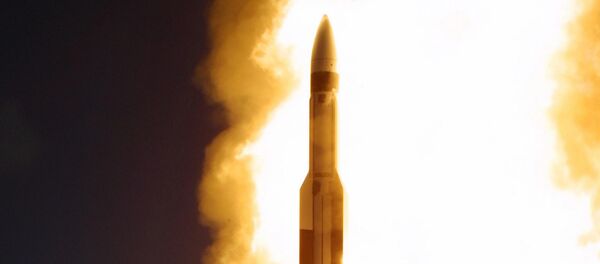 In July, the SM-3 Block IIA failed to intercept an intermediate range ballistic missile as well. At the time, the Missile Defense Agency blamed the failed mission on human error and not the missile itself. Wednesday's unsuccessful interception marks the second time the SM-3 Block IIA was unable to hit its target.
Last week, the Defense Department released a report stating that it was confident in its ability to protect the US mainland and Hawaii from "a small number" of North Korean intermediate range or intercontinental ballistic missiles, an improvement on the Government Accountability Office's previous suggestions that the Ground-based Missile Defense component of the ballistic missile defenses had a "limited capability" to take out incoming missiles.