On Monday, the European Commission received a mandate to start negotiations with the United Kingdom on transitional arrangements. One of the possible arrangements stipulates that the United Kingdom will be the third country as of March 30, 2019, and will be therefore no longer represented in the EU institutions, agencies, and bodies.
"During that [transition] period… the primary concern I have is of any new [European] laws coming into effect over which we have had no say, we will be aiming to set up arrangements to ensure that they do not do harm to the United Kingdom," Davis said speaking at the House of Commons.
READ MORE: EU Council Adopts Directives for Talks on Post-Brexit Transition Period With UK
Similarly, Steve Baker, the parliamentary under secretary of state at the Department for Exiting the European Union, expressed confidence that an agreement on future relations with Brussels would be reached swiftly.
"Given the success, we have had in securing agreement in the first phase of negotiations, we are confident that we will go on to reach a swift agreement on an implementation [transition] period and a mutually beneficial future partnership with the EU," Baker stressed.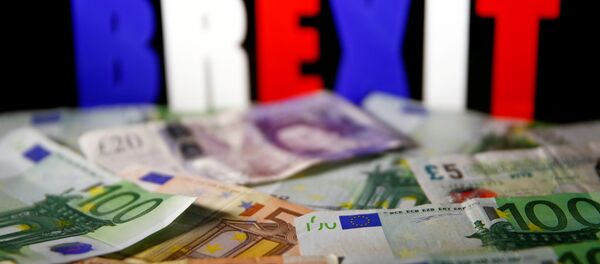 1 February 2018, 11:49 GMT
Brexit negotiations between London and Brussels officially started in June and are due to be completed by the end of March 2019. The border between Northern Ireland and the Republic of Ireland was among the key issues discussed during the negotiations, including the rights of EU citizens residing in the United Kingdom.
In mid-December, EU leaders agreed to move on to the second phase of Brexit talks, which will begin this March.