A fresh look by a Roskilde University researcher concluded that the Danish practice of "spreading out" immigrants across the country with the idea of better integrating them could be doing more harm than good.
Following five Syrian families who were granted asylum and subsequently spread across the country, Danish researcher Ditte Shapiro arrived at the conclusion that living in smaller townships across the country made it more difficult for the newcomers to adapt to the Danish way of life.
"I saw that families at the asylum centers constantly met new people. They were received by other Syrian families, leading to both parents and children making new friends," Ditte Shapiro, the researcher behind the study, told the Danish science portal Videnskab.
According to Shapiro, the departure of a neighbor with who a refugee has developed a helping and supporting relationship suddenly "disappears" after being moved to another accommodation. Moving immigrant families to smaller communities was also found to have an impeding effect on their daily lifestyle due to a lack of contacts and the necessity of having to build new a new network from scratch. Lastly, living in a community, where no one has the same background or speaks the same language encumbered contact with locals, spurring a feeling of isolation.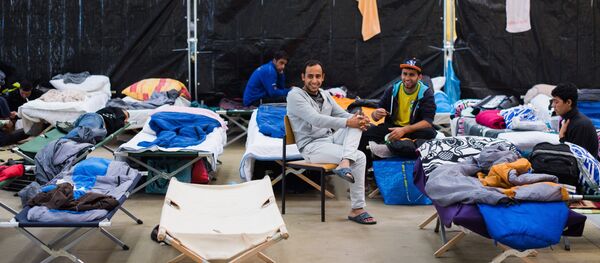 25 December 2017, 14:47 GMT
The Danish interpretation of the family as a nuclear one also posed difficulties for the immigrants, Shapiro found. Four of the families surveyed used to rely heavily on grandparents and other family members until the war broke out in Syria.
"When children and parents don't have a network in the new local communities, the family core can be a vulnerable arrangement for family life," Shapiro argued.
Shapiro's findings contradict the current Danish policy of dispersing immigrants equally to all municipalities in the country, in accordance with the so-called "Spreading law" from 1999. According to the law, the migrants are to spend at least three years in the assigned municipality — or risk forfeiting all of the social benefits provided by the state. The idea of this praxis is to improve integration and prevent the newcomers from settling in migrant-heavy areas, commonly referred to as 'ghettos.'
READ ALSO: Danish Politicians Chip In for Bakery Vandalized in 'Parallel Society'
Last month, the Social Democrats and the Socialist People's Party proposed to enhance integration measures by upping the transition period to five years.
The Danish Ministry of Housing and Transport maintains an official "ghetto list" of neighborhoods characterized by crime, vandalism, as well as prevalence of immigrants and former convicts. As of December 2017, the list had 22 entries.
READ ALSO: Words Like Bullets: Provocative Danish Poet Arrested After Posing With Rifle