On Thursday, during a briefing to reporters, chief Pentagon spokeswoman Dana White said the Trump Administration's nuclear strategy "requires an investment in a credible nuclear deterrent with diverse capabilities [and] it will confirm the importance of the nuclear triad."
Earlier, US President Donald Trump has pledged to modernize the US nuclear arsenal to take a stronger stance against rivals like China and Russia.
"As part of our defense, we must modernize and rebuild our nuclear arsenal, hopefully never having to use it, but making it so strong and powerful that it will deter any acts of aggression by any other nation or anyone else," Trump said in his first State of the Union address on Tuesday.

20 January 2018, 01:48 GMT
He added that while global nuclear disarmament is a nice concept, the world is not yet ready for it.
"Perhaps someday in the future there will be a magical moment when the countries of the world will get together to eliminate their nuclear weapons," Trump said. "Unfortunately, we are not there yet, sadly."
An October 2017 Congressional Budget Office estimated that the costs to modernize the Nuclear TRIAD would be $1.2 trillion over a 30-year time frame.
The proposed changes to the nuclear weapons program, as outlined in an earlier leaked draft version of the Pentagon's Nuclear Posture Review, mark a significant break from the vision for America's nuclear future under former President Barack Obama, who during a famous speech in Prague in 2009 called for the elimination of nuclear weapons.
Perhaps the most contentious proposal in the draft NPR is the call to develop smaller, low-yield nuclear weapons that can be delivered by submarines. Such a warhead would ride atop submarine-launched ballistic and cruise missiles.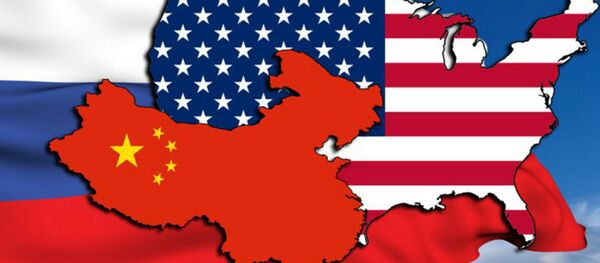 20 January 2018, 03:25 GMT
Another controversial idea contained in the draft NPR is that
nuclear weapons
could be used in response to a crippling cyber-attack on US critical infrastructure such as electric grids and air traffic control systems.
More than a dozen US senators wrote a letter to Trump on Monday warning that the policies detailed in the leaked draft would likely lead to the outbreak of nuclear war. The letter was signed by 16 senators including Dianne Feinstein and Bernie Sanders.
Deputy Defense Secretary Patrick Shanahan, Under Secretary of State for Political Affairs Thomas Shannon and Deputy Secretary of Energy Dan Brouillette are scheduled to present the NPR on Friday at 2:30 PM Eastern during a Pentagon briefing.