The US accusations of chemical weapons use in Eastern Ghouta are groundless, the Syrian Foreign Ministry said adding that Damascus strongly condemned such statements.
"The Foreign Ministry decisively condemns US groundless allegations against the Syrian leadership of chemical weapons use in Eastern Ghouta [in eastern suburbs of Damascus]," the statement read, as quoted by the Syrian state-run SANA news agency.
On January 26, the Syrian opposition White Helmets rescue group operating in militant-held Syrian areas reported that three civilians were killed and many others injured in a suspected chlorine gas attack on Eastern Ghouta. On the same day, US State Department spokeswoman Heather Nauert accused the Syrian authorities of staging the attack. Damascus denied the allegations.
However, on February 2, US Secretary of Defense James Mattis says investigators are looking into reports that the Syrian government used sarin gas in recent chemical attacks, but there is no evidence of the gas usage so far.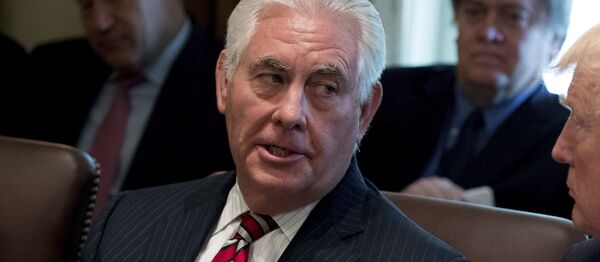 27 January 2018, 09:35 GMT