Wary of the risks of dealing with cryptocurrencies, Bank of America, JP Morgan Chase, Citigroup and several other major financial institutions are backing away from using virtual coins in their transactions.
According to Bloomberg, the banks have banned cryptocurrency purchases with their credit cards due to the volatile nature of virtual money.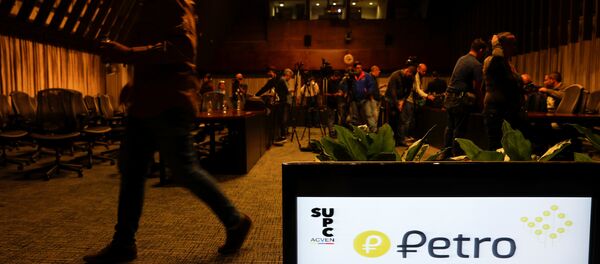 2 February 2018, 14:01 GMT
JPMorgan spokesperson Mary Jane Rogers said the bank has nixed crypto purchases, which she said are difficult to keep an eye on, and also to avoid  situations where people are buying more than they can pay for.
There is also the risk of identity thieves stealing credit cards and using them to buy virtual coins and banks being unable to get their money back.
Capital One Financial and Discover have followed suit, banning all cryptocurrency purchases with their credit cards, with Discover CEO David Nelms describing virtual money users as "crooks… trying to get money out of China or wherever."
Leading credit card networks and providers earlier changed the terms of digital currency purchases which they now treat as a cash advance with additional charges and higher interest rates, Bloomberg wrote.
The decision to ban cryptocurrency purchases with certain credit cards follows the sharp decline virtual coins have suffered after going through the roof at the end of last year.
READ MORE: Blockchain Heaven: Russians Working on Free Crypto Zone to Win Hearts & Wallets
Over the past year, Bitcoin has surged more than 700%, reaching highs of $20,000. On February 2, however, it nosedived to under $8,000, Bicoins.com wrote.
Alternative cryptocurrencies (altcoins) have also been in a freefall, with many suffering much greater losses than Bitcoin.