In the United States, football — a sport whose activity is radically different from what the rest of the world calls Earth's most popular organized team activity — is something of a national institution second only to baseball, but player health issues and declining popularity indicate that the end of the gridiron glories of the 20th century are in sight.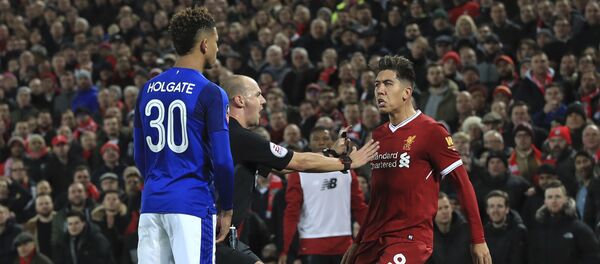 25 January 2018, 12:14 GMT
Describing American football as "a brutal sport that has imperiled the health of its workforce," a recent New York Times article noted that new research has identified what many have long suspected: the more a team member plays tackle football, the more likely they will suffer some form of debilitating brain disease as they grow older.
Nonetheless, the game will draw the country's largest annual TV audience, as a minimum of 111.3 million watched the event last year, according to Nielsen.
But with regular season NFL ratings down approximately 12 percent in 2017, and a host of new rules mandating enhanced safety procedures for players of all ages, many groups in the US are giving up the violent contact sport.
In Texas, an acknowledged US football home base, Boys & Girls Clubs have shut down tackle football programs, noting that the likelihood of brain trauma, the threat of litigation for injury and the sport's high cost (particularly for the ever-expanding uniforms) have made the game a losing cause, according to Nytimes.com.
The two teams involved in today's game, the underdog Philadelphia Eagles and defending champion New England Patriots, will repeat a 2004 Super Bowl XXXIX matchup in Florida in which the Eagles were beaten 24-21.
Today, the Patriots are cautiously favored to win with a less-than six-point spread, mostly due to Philadelphia's fierce regular-season passing game.
With the year's highest television broadcast advertising revenue of approximately $5 million for one 30-second spot, the NBC broadcaster is slated to rake in over $1 billion in ad sales alone.
The traditional big-ticket halftime show will feature pop star Justin Timberlake in a partial duet alongside a reported video image of deceased musical icon Prince, a move that has drawn widespread criticism from fans. Timberlake drew frowns in a 2004 Super Bowl halftime performance with singer Janet Jackson after the latter's clothing was opened to reveal one of her breasts on live TV.
The weather is predicted to be sunny and cold, but that won't affect the game or its admirers, as it will be played indoors.