The South Korean parliamentary intelligence committee has accused North Korea of stealing cryptocurrency worth billions of won.
"North Korea sent emails that could hack into cryptocurrency exchanges and their customers' private information and stole [cryptocurrency] worth billions of won," member of parliament Kim Byung-kee said.
According to the lawmaker, South Korean intelligence agency believes that North Korea was continuously trying to hack into exchanges to steal virtual coins.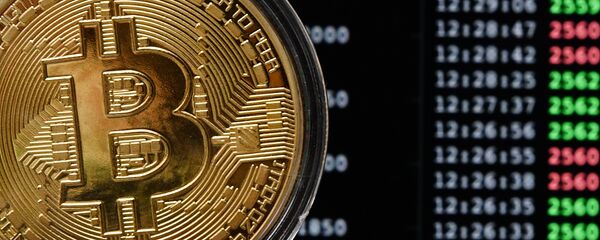 27 January 2018, 07:06 GMT
According to a report by the Internet company Recorded Future, "North Korean government actors, specifically Lazarus Group, continued to target South Korean cryptocurrency exchanges and users in late 2017, before Kim Jong Un's New Year's speech and subsequent North-South dialogue."
In mid-December, the South Korean intelligence agency said it obtained proof of Pyongyang's alleged complicity in the theft of the personal data of about 30,000 users of the Bithumb cryptocurrency exchange.