A new Chinese study reveals that among adults who drank at least one beer, cocktail or glass of wine daily, those who also drank scalding hot tea every day were five times more likely to develop esophageal cancer than alcohol-drinkers who consumed tea at any temperature less than weekly. 
5 February 2018, 19:19 GMT
Participants who smoked tobacco and drank very hot tea every day were almost twice as likely to develop esophageal cancer than smokers who drank tea (at any temperature) less than weekly.
The researchers collected data on 456,155 Chinese adults aged 30 to 79. The participants all completed surveys outlining their tobacco, alcohol and tea habits. At the beginning of the study, none of adults had cancer. The researchers continued to collect data from half of the participants for at least nine years. During the course of the study, 1,731 participants developed esophageal tumors.
"Keeping away from both tobacco and excessive alcohol use is the most important means for esophageal cancer prevention," study co-author Dr. Jun Lv said, the Telegraph reported.
"Under this increased risk of esophageal cancer from smoking and drinking alcohol, if people like drinking very hot tea, the risk of developing cancer will be synergistically higher," Lv said.
The study, published in the Annals of Internal Medicine, also notes that China has one of the highest rates of esophageal cancer. The practice of drinking tea is prevalent in China, where many people consume tea throughout the day as a substitute for plain water.
However, that does not mean that drinking hot tea alone increases the risk of developing cancer. The independent link between near-boiling tea and esophageal tumors is not yet clear. Previous research has suggested, however, that the regular consumption of very hot fluids or food can harm the cells lining the esophagus, leaving the tissue susceptible to damage from cancer-causing carcinogens.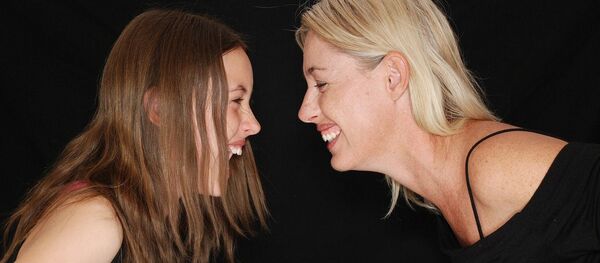 31 January 2018, 22:42 GMT
However, the study is not without limitations.
One of the study's weaknesses is that it relies on information provided by participants, and the questionnaires they filled out on their smoking, alcohol-drinking and tea-drinking habits may not be completely accurate. In addition, the researchers only had data on tea habits when people first joined the study, which means that the effect of changing tea habits on cancer risk is unknown.
Drinking cooler tea likely not, of course, as important as other cancer prevention steps like not smoking and limiting alcohol intake. However, the increasing data suggesting that hot tea may increase the risk of esophageal cancer should prompt smokers and drinkers to wait until their drink cools down before taking a sip.