Sputnik: What scientific research is out there regarding the effects of social networks on children?
Kristelle Lavallee: The research that we have on social media effects on children are really for those children aged 13 and up, that is because in this country in America, it is illegal for children to join a social network under the age of 13 for kind of marketing and checking reasons.
So, we do have some research on both positive and negative – as there are certainly safety concerns and there are concerns in terms of suicidal ideation, depression, anxiety.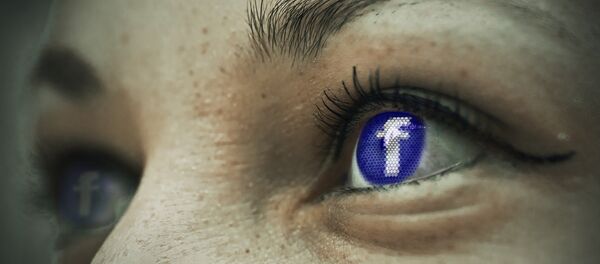 7 February 2018, 04:32 GMT
There is also some robust research showing how children can use these social networks to connect with others – to connect with family, to connect with friends who have moved away. So we really have to kind of keep it in balance in terms of you know "these are not tools that are just used for ill", there are positive and negative effects associated.
Sputnik: The new Messenger Kids aims to attract children as young as 4 years old. How realistic is this approach? Is this just a way of addicting children even younger to the effects of smartphone technology? It's got to have an adverse effect, hasn't it?
Kristelle Lavallee: <…> Addiction is definitely a stigmatized term, it has a lot of negative connotations associated with it. Here, at Boston Children's hospital we are kind of moving away from the term "addiction" and calling it "problematic interactive media use".
The social media tool Messenger Kids was not designed to attract kids or to addict them. It's really important that we keep in mind that kids were already using social media, and they were doing so in a really unsafe way.
We didn't have tools that were designed for them, so they were getting on their parents' accounts, creating accounts using false birthdays. They were already on these platforms.
This provides them a way of having the parent shepherd them in the social media space, looking out for them, scaffolding them, their learning. They have to see everything that their child does, they have to create the account with their child and then have access to all the child's contacts, all of the child's interactions that occur on the space.
READ MORE: Washington Daycare Center Under Investigation for Waxing Eyebrows
It's really meant to put the parent again in the driver's seat, when it comes to parenting, shepherd their learning, scaffold their learning so that the can become good digital citizens.
Especially when they go and reach the age of 13 and open accounts on their own, the term "training wheels" for social media has come a bit and this is what this tool, Messenger Kids is meant to do.
The views expressed in this article are solely those of Kristelle Lavallee and do not necessarily reflect Sputnik's position.