"The dialogue has been suspended for an indefinite period of time, although [Venezuelan] President Nicolas Maduro has indicated to me his desire to continue it," Medina said.
Medina noted that in the course of negotiations, the opposition was insisting on June 10 as the date for the presidential vote, while the government was advocating March 8. The sides managed to agree on April 22, however, according to Medina, the opposition "didn't understand" that they had to sign the document and took additional time for discussion. As a result, this date remained only in the draft document, because it has not yet been signed by the opposition delegation.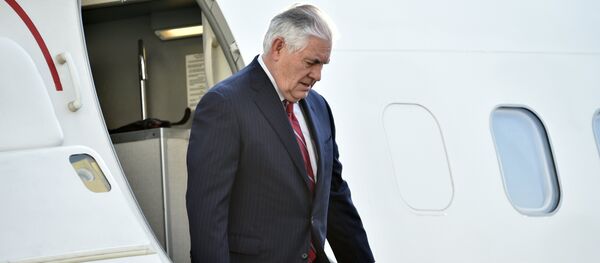 1 February 2018, 20:53 GMT
Earlier in the day, Julio Borges, the spokesman of the opposition delegation at the talks, said that the Venezuelan opposition refused to sign an agreement with the country's authorities, as it did not respect the Venezuelan people.
On Tuesday, the Venezuelan government unilaterally signed an agreement with the opposition following the talks hosted by the Dominican Republic. Venezuela's Communications and Information Minister Jorge Rodriguez said that the two sides had agreed on all the points, however, the opposition changed its stance because of "interference of other side."
The government-opposition talks on cooperation and stabilization of the deep political and economic crisis in Venezuela have been ongoing for months. Since September, the parties have been engaged in a renewed effort to reach consensus in their dialogue as part of the talks in the Dominican Republic.