The accord on the resignation has been reached during a meeting between Zuma and Cyril Ramaphosa, the leader of South Africa's ruling African National Congress (ANC), the Times Live news website said Tuesday, citing own sources.
READ MORE: Lawmakers Failed to Hold President Zuma to Account for Corruption — SA Court
The media outlet added that Ace Magashule, the secretary-general of the ANC, who had also attended the meeting refused to confirm Zuma's decision to step down, however, other sources claimed that the agreement had been reached and the incumbent president would "go in a dignified way."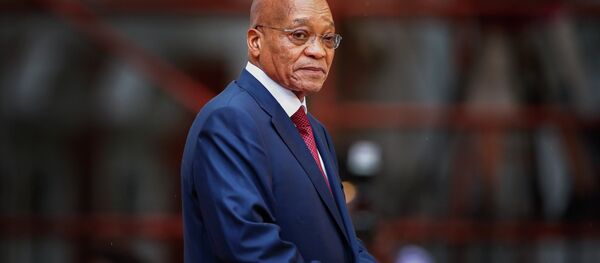 9 January 2018, 22:11 GMT
According to Times Live, the agreement has already resulted in the postponement of the ANC national executive committee (NEC) session, which was expected to provide a recommendation on Zuma's resignation.
Zuma, in power since 2009, is facing a string of corruption allegations, and the country's opposition has repeatedly called for resignation of the president. In December, Ramaphosa replaced Zuma as the ANC leader.
On Tuesday, the parliament decided to suspend Zuma's state of the nation address amid growing calls for the country's president to leave office.