"As long as the AfD is ignored by many media or deliberately targeted by fake news, there can only be this way," Weidel told the Focus magazine, commenting on the party's move.
In addition to the classic press office, around 20 other employees will be responsible for communication, the publication said, citing sources from parliamentary groups. The operation of the "newsroom" will resemble that in journalistic editorial offices.
READ MORE: Right-Wing AfD Ex-Member Explains Why He Moved to Become a Muslim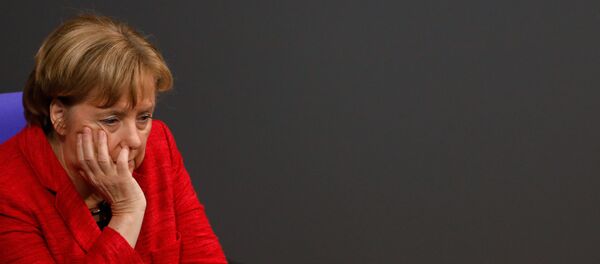 24 January 2018, 13:01 GMT
The work of the newsroom will be focused on the dissemination of AfD content in social media. The employees should work around the clock in shifts. Also, a separate TV studio will be set up in the parliamentary rooms of the AfD at the Jakob Kaiser House in Berlin.
The AfD, established in 2013, focuses on anti-immigration agenda and Euroscepticism. Following the September election, the party entered the Bundestag for the first time. AfD representatives have also repeatedly backed the removal of anti-Russia sanctions and made statements in support of Crimea's reunification with Russia.