New Delhi (Sputnik) — India's anti-trust watchdog Competition Commission of India (CCI) has imposed a penalty of US$21.17 million on Google for abuse of its dominant position in online general web search and web search advertising services in India. The order was passed in response to information filed by Matrimony.com Limited and Consumer Unity Trust Society (CUTS) in 2012.
The CCI found in its seven years long investigating that Google had deliberately steered flight-related queries towards its own specialized flight search page rather than to competing websites. During the course of the investigation, Facebook, Flipkart, Make-my-Trip.com and several other entities submitted that Google is abusing its dominant position in India.
In its 190-page order, CCI has observed that Google was leveraging its dominance in the market for online general web search to strengthen its position in the market for online syndicate search services. However, CCI did not find any contravention in respect of Google's specialized search design (OneBoxes), AdWords, online intermediation and distribution agreements.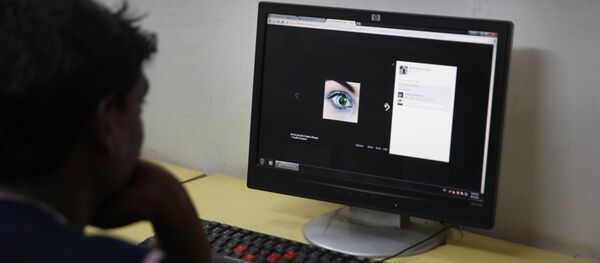 24 August 2017, 08:10 GMT
Google released a statement saying it is presently reviewing the order.
"The Competition Commission of India has confirmed that, on the majority of issues it examined, our conduct complies with Indian competition laws. We are reviewing the narrow concerns identified by the Commission and will assess our next steps," the Google statement read.
The decision has been termed as "milestone verdict" by some the Indian technology industry. Vijay Shekhar Sharma, founder of Paytm, India's leading financial technology start-up, wrote on Twitter
Ashwani Mahajan, national co-convener of Swadeshi Jagran Manch- one of the most influential right-wing groups Swadeshi Jagaran Manch- said, "Don't trust them (Google) for their searches and take the results with a pinch of salt."
There were also some who did not agree with the amount of penalty imposed by the CCI on Google. "CCI penal provision is maximum 10% of income. However, the penalty imposed on Google is just 5% of Indian income. So, if Google is earning 100% because of search bias it will pay a penalty of 5%. That's how pathetic laws are drafted," Chirag Chauhan, a chartered accountant said. Many others echoed his views.
CCi says Google's violation is only from May, 2009 (i.e. when the provisions of the Act relating to Abuse of Dominant Position came into effect) to October, 2010 and that it is no longer subsisting.
— Upmanyu (@upmanyutrivedi) February 8, 2018