Two Turkish soldiers were killed when their military helicopter crashed, the Turkish General Staff said on Saturday.
Turkish President Recep Tayyip Erdogan earlier confirmed the downing of the helicopter, according to Turkish media. "A little earlier, one of our helicopters was shot down," he told reporters, adding that those who are responsible for the incident would pay a "heavier price."
The president, however, did not specify who was responsible for the attack.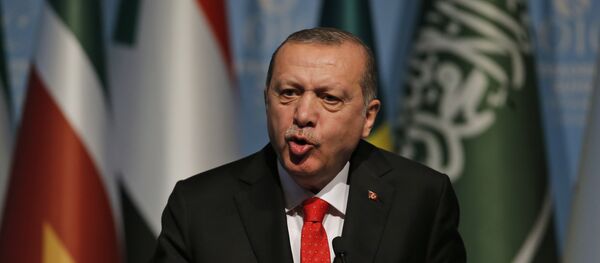 8 February 2018, 10:48 GMT
On January 20, the General Staff of the Turkish Armed Forces announced the launch of Operation Olive Branch against the Kurdish forces in Syria's Afrin district. The operation has been conducted jointly with Free Syrian Army opposition forces, which are friendly to Turkey.
Damascus has firmly condemned the operation as an assault on Syria's sovereignty. Moscow, in turn, has urged all the parties to exercise restraint and called for respect for Syria's territorial integrity.