Speaking to reporters on Monday, Mazdzer revealed that prior to a sporting event in Latvia in January, during a period when Mazder was struggling to maintain his athletic edge, a Russian athlete offered him his sled.
"This goes against every Russian-USA stereotype ever, but one of the Russian athletes actually wanted me to use his sled because he didn't think he would come to the Olympics and he wanted to know what it could do," Reuters reported Mazdzer telling journalists. "That friendship and trust was really moving."
According to reports, Mazdzer had been in a bit of a slump at the time and was coming up short in competitions with his own troublesome sled.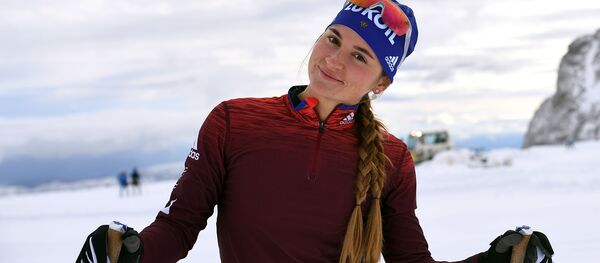 10 February 2018, 13:26 GMT
As "crazy" as the notion might sound, the 29-year-old luger noted that "it shows we care about each other and there is this human connection which crosses countries and cultures and sport is an amazing way to accomplish it."
And don't get it twisted, folks: the sled on offer wasn't just a raggedy piece of equipment from years ago. Per USA Today, Mazdzer said that "it was a legitimate sled" that the team was planning on using for events.
"If you have the fastest equipment, why would you give it to anyone else? Organizations spend millions of dollars in developing the most bad-ass sled fliers you can imagine," he told reporters. "I developed such strong relationships with people, we travel together for months on end, known them since we were 13, so you build a strong relationship."
Mazdzer ultimately turned down the offer after a practice run revealed that he was too big for the sled.
"It didn't work out, I'm too big for the sled," he told journalists. "I took it down and was out of control."
Though Mazdzer did not reveal the name of the athlete, he did indicate that he was at the Winter Olympics.