The US Department of Defense issued its NPR, saying that while the United States was decreasing its nuclear arsenal, China and Russia were taking efforts to build on its nuclear weapons. The statistics on the states' nuclear power was presented in a comparative chart that examined the evolution of the countries' nuclear arms since 2010.
According to Washington Post, the year 2010 chosen by the United States as a starting point for the study, is a random date that does not show the dynamics of each nuclear arsenal development since they were not synchronized in the three countries.
"The United States last fielded entirely new systems in the 1990s and early 2000s, which is why you don't see entirely new systems being introduced now… The Russian nuclear modernization program picked up in the 2000s after the economic collapse in the early-1990s and is currently about 60 percent done," Hans M. Kristensen, director of the nuclear information project at the Federation of American Scientists, was quoted as saying in the article.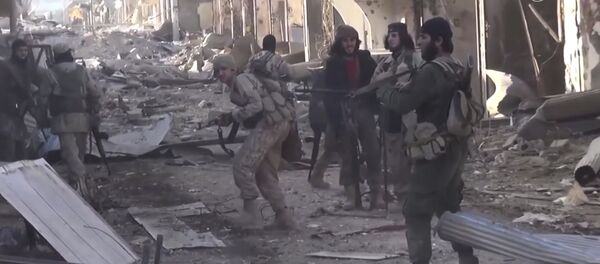 12 February 2018, 05:10 GMT
According to the experts, who made the
NPR analysis
, the Pentagon did not add to the document several US systems, which are currently under construction and have not yet delivered to the army, including B-21 Raider long-range bombers, the Columbia class ballistic missile submarine and new intercontinental ballistic missiles. The total cost of these programs is about $400 billion.
Meanwhile, Russian and Chinese systems that are modifications of existing systems rather than new weapons were mentioned in the NPR, making the document's representation of the US strategic position in the world "highly misleading", the newspaper added.
READ MORE: US New NPR: Foreign Threats Justify Arms Spending Hike — Russian Ambassador
The NPR declares that a stronger US nuclear restraint is needed to restrain Russia, China, Iran and North Korea from either developing new weapons or increasing existing potential. Moreover, the doctrine visualizes short-term plans to modify existing submarine-launched ballistic missile (SLBM) warheads to provide a low-output option and pursue a modern nuclear-armed sea-launched cruise missile (SLCM) in the long run.
It also notes that these activities are not intended to be used in nuclear warfare, but are, however, intended to raising the US nuclear threshold to ensure that the country's potential enemies perceive no possible advantage in nuclear escalation.