The young man opened up Scotland's first sex doll brothel, offering a life-like latex woman, named Faith, for £60 (about $83) an hour to potential customers. Having officially registered Date A Doll Services Ltd with Companies House, the would-be sex industry tycoon welcomes clients at his semi-detached home in a Lanarkshire village.
"My doll is called Faith – as in 'Faith I will succeed.' If someone thinks, 'He's sleazy', they're absolutely entitled to think that but I really don't have any qualms about it. The neighbors won't be pleased but I hope that as long as the environment I'm creating is safe and legal, they'll understand," said Crawford.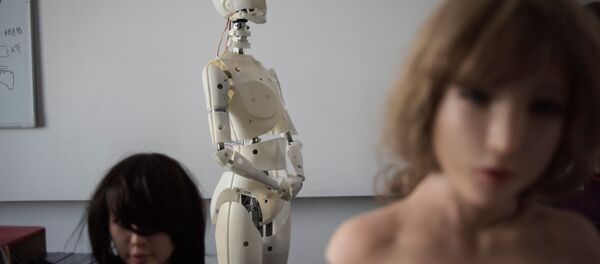 8 February 2018, 08:41 GMT
The first-time businessman bought the doll for £1,800 (nearly $2,500) from the supplier Lovedoll UK, Britain's first sex doll brothel, which was forced to shut down last week.
"In the interests of security, I don't reveal my full address in my advert. We arrange a meeting point and sort out the payment and deposit. I ask for one form of ID and a signature," said Crawford, explaining his foray into business as driven by a lust for money and "flash cars."
He has also revealed his plans to expand the venture by investing in sex robots.