"I will agree to become prime minister if [the president] does not interfere in the economy, I will conduct nationalization, introduce a progressive tax scale, I will form a people's trust government of those people whom I believe… If you trust me as prime minister, then do not meddle in my affairs and in six months or a year the situation will change in the same way as during [former Prime Minister Yevgeny] Primakov's tenure," Grudinin said at a meeting with supporters in Novosibirsk.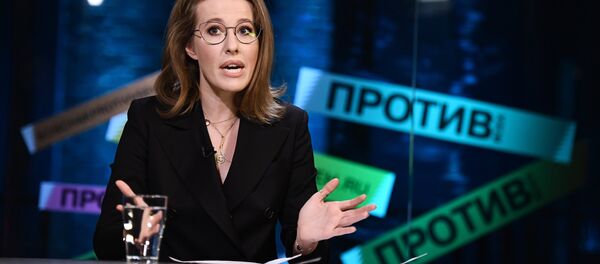 28 February 2018, 19:12 GMT
Asked whether opposition figure Alexey Navalny could head the anti-corruption fight at the state level, Grudinin proposed Yuri Boldyrev as his candidate to this position.
On Thursday, the CEC approved a presidential election ballot comprising eight candidates. The list will start with Sergey Baburin from the All-People's Union party, followed by Pavel Grudinin nominated by the Communist Party, head of the Liberal Democratic Party of Russia Vladimir Zhirinovsky, incumbent President Vladimir Putin (running as an independent), Ksenia Sobchak, nominated by the liberal Civic Initiative party, the Communists of Russia party chairman Maxim Suraykin, business ombudsman Boris Titov, and Grigory Yavlinsky, the co-founder of the Yabloko Party.
The Russian presidential election is scheduled for March 18. The campaign started in December 2017. Election campaigning in the media starts on February 17 and is due to end on March 17.